Arthur Rank Hospice Charity Pledges To Build Safety Net For Nursing Professionals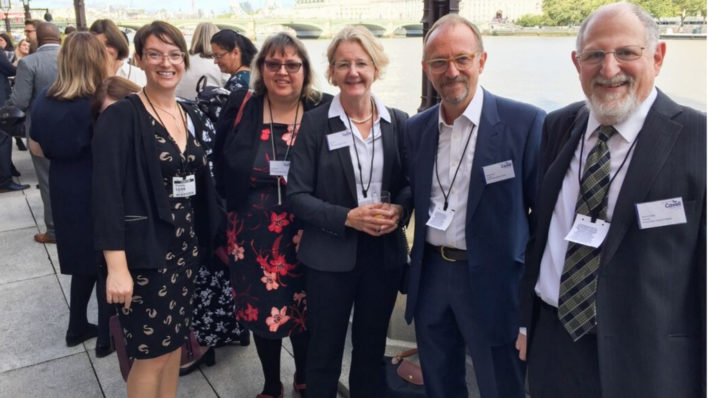 Cambridge based hospice, Arthur Rank Hospice Charity, is showing its support of UK nurses by becoming the first hospice to join a special membership programme which aims to transform the lives of nursing professionals facing personal or financial hardship.
The programme brings together like-minded companies, NHS Trusts and organisations who collectively believe that nursing professionals should receive the support they deserve when facing financial hardship.
It is run by Cavell Nurses' Trust, a UK charity that supports nurses, midwives and HCAs when they're suffering personal or financial hardship, often due to illness, disability, older age and domestic abuse.
Joining Cavell Nurses' Trust at a special reception at the House of Lords on Thursday, 12th September 2019, HR Director, Gemma Manning said:
"We are incredibly excited to be the first hospice to work with Cavell Nurses' Trust. Our nursing colleagues provide outstanding care to our patients on a daily basis, but we are aware that there are times when they may also need support and guidance on a range of personal issues, from ill health to financial concerns."
At the reception, supported by Cavell Nurses' Trust's Patron, Lord Simon Russell of Liverpool, early results of a survey into mental health and money matters in the nursing professions were previewed. A full report will be launched towards the end of the year.
Arthur Rank Hospice's support comes at an important time. On average, 63 nursing professionals every week seek help from Cavell Nurses' Trust, with a total of 3,300 approaching the charity in 2018.
Of the people Cavell Nurses' Trust helped in the last year:
• 91% said the support positively affected their mental health
• 83% said the support they received positively affected their physical health
• 76% said the support they received helped them get back to, or stay in, work 'Working with' programme members are provided with tools which allow them to demonstrate their commitment to the wellbeing of nursing professionals and increase awareness of the support available through Cavell Nurses' Trust.
Members also receive tickets to special events taking place across the UK, as well as early access to research on nursing hardship and campaign previews.
Chief Executive of Cavell Nurses' Trust, John Orchard, commented:
"I'm delighted to welcome Arthur Rank Hospice Charity to the 'Working with' programme. Through our partnership we will be able to highlight the importance of supporting the welfare of the nursing professionals that the UK relies on."
You can find out more about Cavell Nurses' Trust's 'Working with' membership programme at https://www.cavellnursestrust.org/campaign/working-with