Annual City Walk raises more than £20,000 for local charities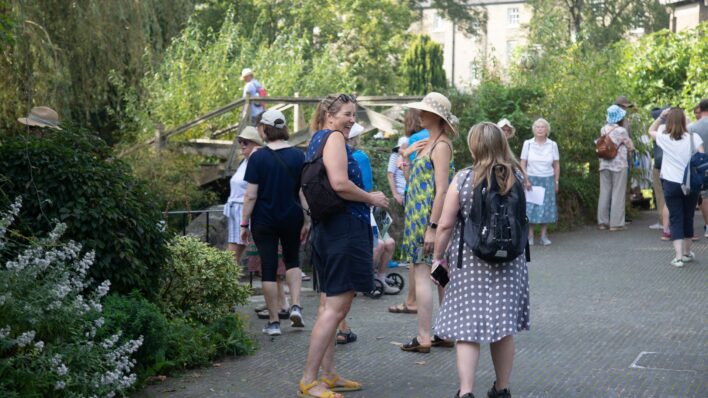 Over 1,350 people helped raise more than £21,000 in the annual Bridge the Gap charity walk through the streets and colleges of Cambridge on Sunday morning (10 September).
Participants gathered in Parker's Piece from 9am to take part in the family-friendly walk, which is organised by, and in aid of, Arthur Rank Hospice Charity and Romsey Mill and was sponsored by The Cambridge Building Society.
Bridge the Gap was launched in 2001, and over 46,000 walkers have helped to raise more than £660,000 over the years.
This year's route took in six of the University of Cambridge's Colleges – Downing, Darwin, Newnham, Selwyn, King's and Emmanuel; as well as Ridley Hall Theological College. Both Ridley Hall and Newnham College were featuring on the Bridge the Gap route for the first time.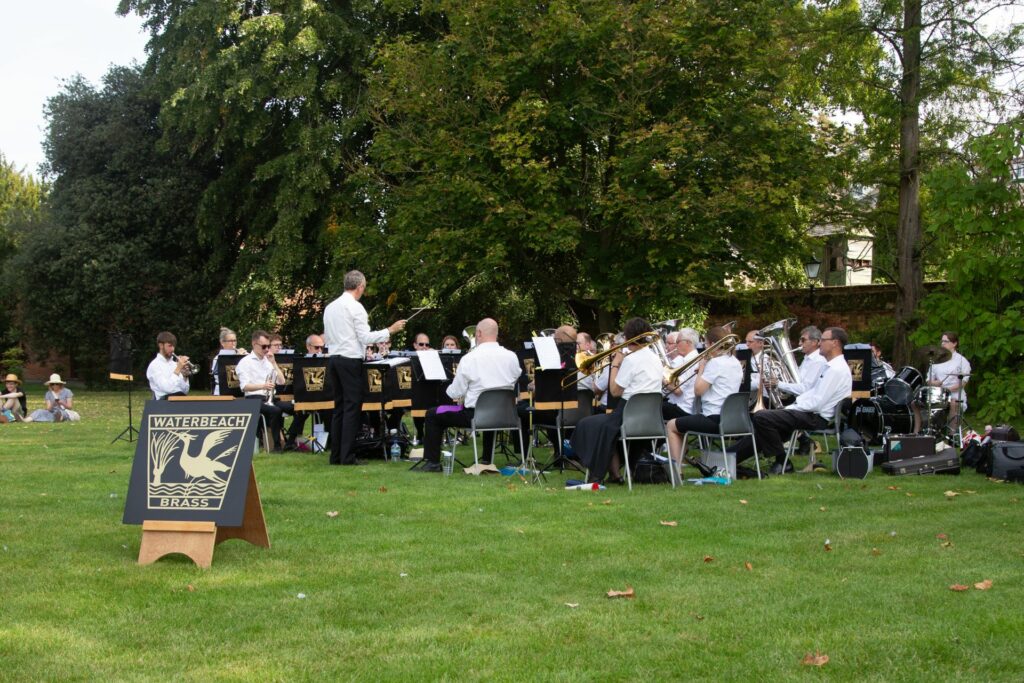 Walkers enjoyed the sights, on one of the hottest days of the year, enjoying music from Waterbeach Brass Band, at Emmanuel College, and City of Cambridge Brass Band and The Blue Clovers at Parker's Piece.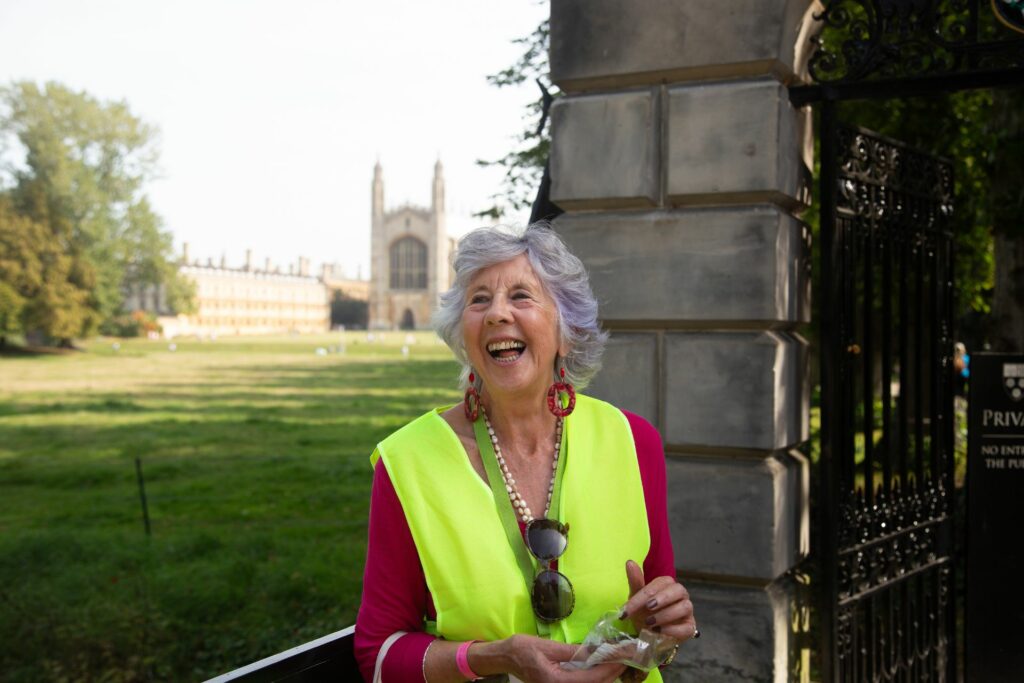 120 volunteers gave their time to support the event as Route Marshals; registering walkers as they checked-in; serving cakes; and preparing the site at Parker's Piece.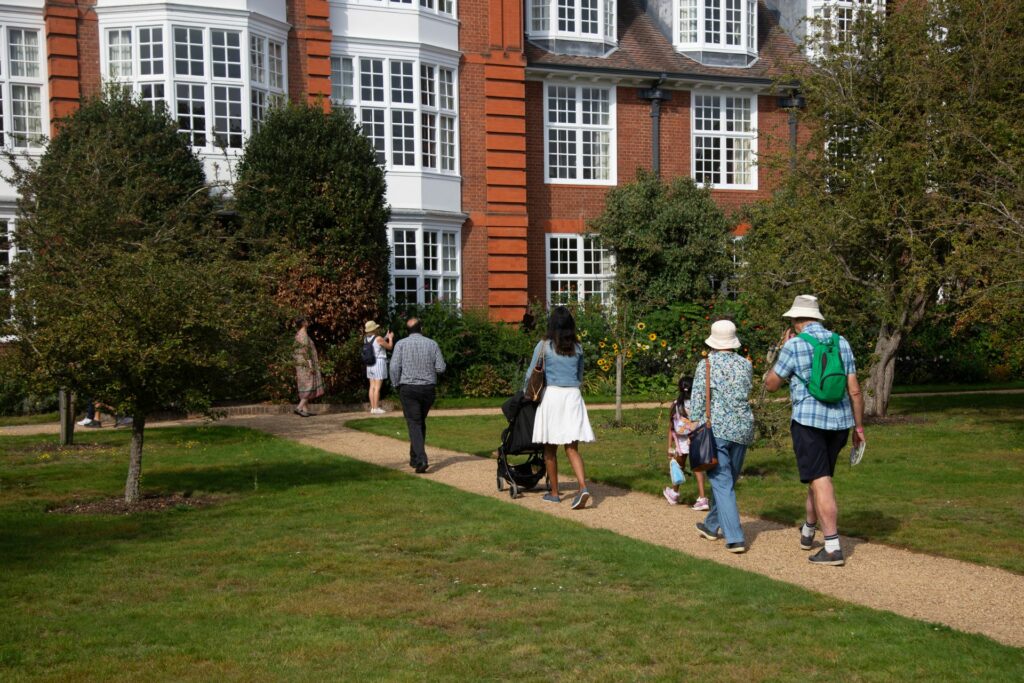 All proceeds from registrations, including any sponsorship raised by those taking part, will be split evenly between Arthur Rank Hospice Charity and Romsey Mill. Event organisers said that over £21,000 has been raised from registrations this year, with more than 1,350 walkers taking part.  The total is expected to increase in the coming weeks once all donations and sponsorships have been included.
Sharon Allen OBE, CEO of Arthur Rank Hospice Charity said:
"Our huge thanks to everyone who joined us on Sunday and helped make this, yet again, such a special event. It was wonderful to see so many people come out to support our two charities.  The weather was amazing and showed off the city and grounds and gardens of the Colleges at their beautiful best. We are extremely grateful to the Colleges for their continued support as well as to our sponsors, supporters, volunteers – everyone who contributed to the success of our event, thank you and look forward to seeing you next year!"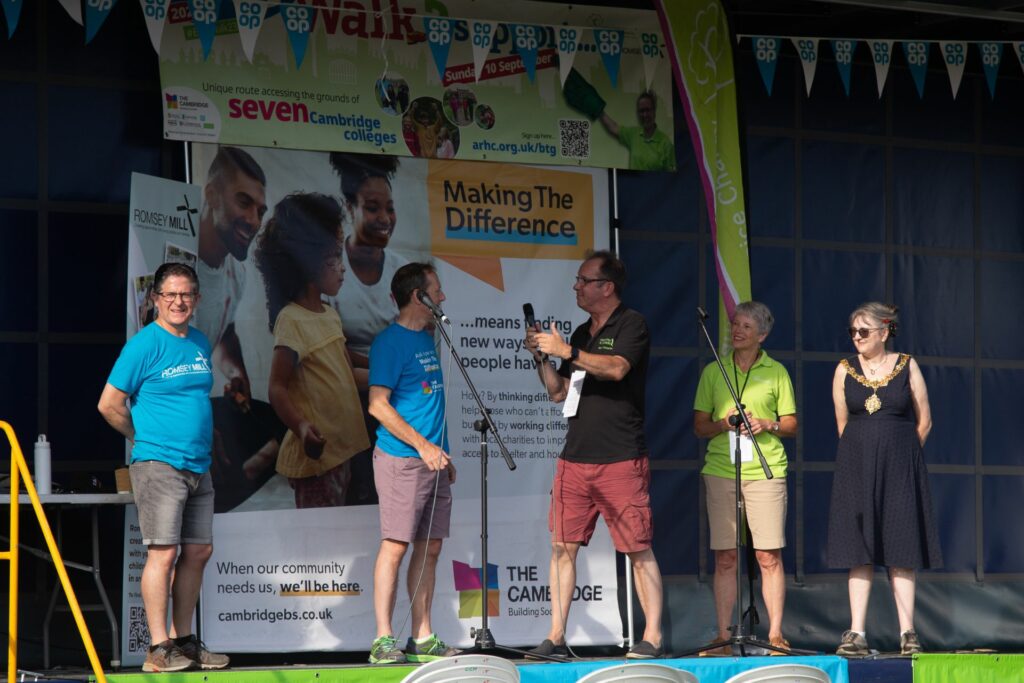 Neil Perry, Chief Executive of Romsey Mill, said:
"What a brilliant day! The weather was stunning, the route was superb, and our volunteers and route marshals were fantastic! Thank you to everyone who took part – walkers, volunteers, brass band members and singers. I love how this event brings so many different aspects of Cambridge come together for a great day."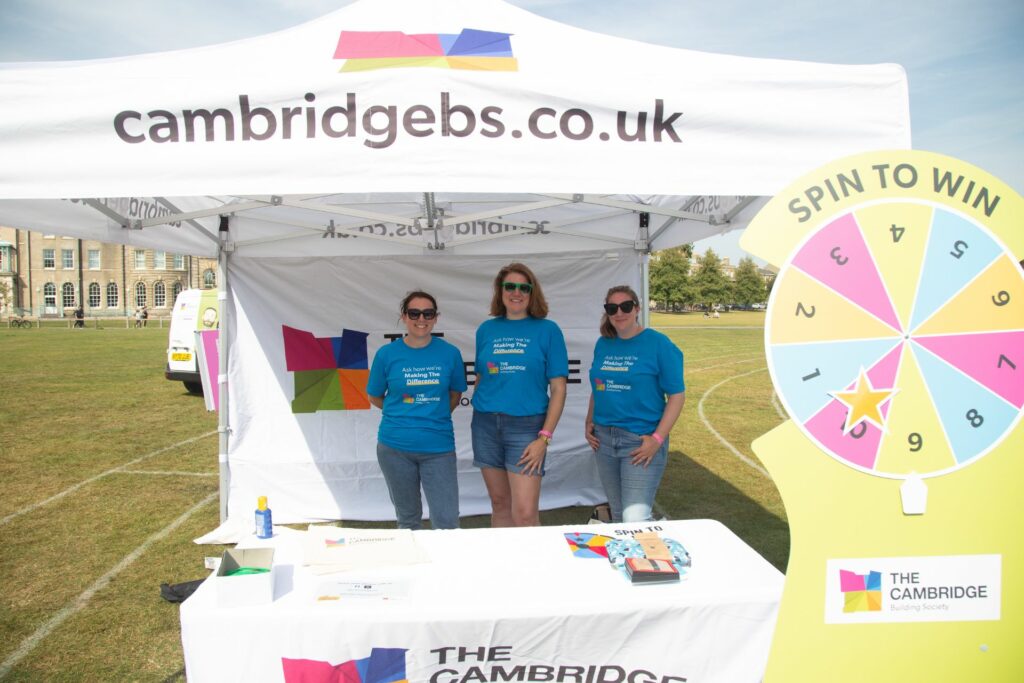 Peter Burrows, CEO of The Cambridge Building Society, the headline sponsors of the event, said:
"We are so pleased and proud to invest in, and help plan this unique community event, supporting to great local charities. There were 100 people from our team and their families taking part and it was great to see so many happy faces on the route and at Parker's Piece."
The Cambridge Building Society, headline sponsor for the previous 15 years, is joined by TTP Group, Cambridge University Press and Assessment, and Cambridge City Rotary Club. Other event partners include The Co-op, Cambridge Independent and Cambridge 105 Radio.
On behalf of Arthur Rank hospice Charity and Romsey Mill a big THANK YOU to everyone who registered to take part in the walk and to all those who turned up on the day – there was a great atmosphere both on the route and on Parker's Piece largely down to our special community.
We'd also like to thank the Society of Cambridge Tour Guides for wowing our walkers with local facts and stories about Cambridge, to everyone who baked a cake for our ever so popular Cake Tent and to AristoCaters, VG Coffee (Trumpington, Cambridge), Papas Locas, and Cambridge Park and Rides for their help both before and on the day.
We look forward to seeing you again in 2024!