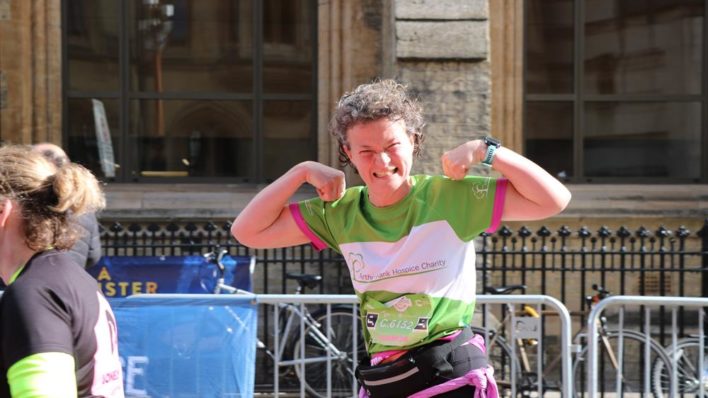 On Sunday 8 March, over 10,000 runners took part in this year's Cambridge Half Marathon.
Incredibly for those taking part, the new 2020 course guided runners through the historic grounds of both Kings College and Jesus College.
This year Arthur Rank Hospice was supported by 50 amazing #TeamArthur runners, who bravely took on the iconic 13.1 miles. Their fundraising efforts have so far raised £13,000 to support those living with an advanced serious illness or a life limiting condition and those who need end-of-life-care.
As we do each year, we joined the crowds and cheered you on, this time at Kings College featuring at approximately mile 4 and then opposite The Corpus Clock on Trumpington Street at 11 miles. The energetic atmosphere provided much needed encouragement as the finish line came within sight.
To our runners, we congratulate you! You have trained through some of the wettest and windiest winter conditions we have seen for
some years. Thankfully, the sunny and dry spring like conditions for race day were a welcome relief for both runners and spectators alike! The half marathon was both a mental and physical challenge for many reasons; you decided to run in memory of a loved one, it was your first major physical challenge or you are training for longer runs such as the London Marathon. Whether you had planned to simply complete the course, or achieve a personal best, we cannot thank you enough for taking part and raising vital funds for Arthur Rank Hospice and its services including the Alan Hudson Day Treatment Centre!
Our thanks are extended to OSB Events, the organisers who put on an exciting, well organised race, open to all abilities and many running
with very personal stories.
The funds are still coming in. Our total amount raised will be announced soon. If you were one of the many supporters who donated to our
runners fundraising total – THANK YOU.
We look forward to returning in 2021!