Become an Ambassador
Our ambassadors have a wealth of background experience and a passion for the Charity. This desire to share the important work of our colleagues and volunteers shines through when they represent us at a broad selection of events and activities.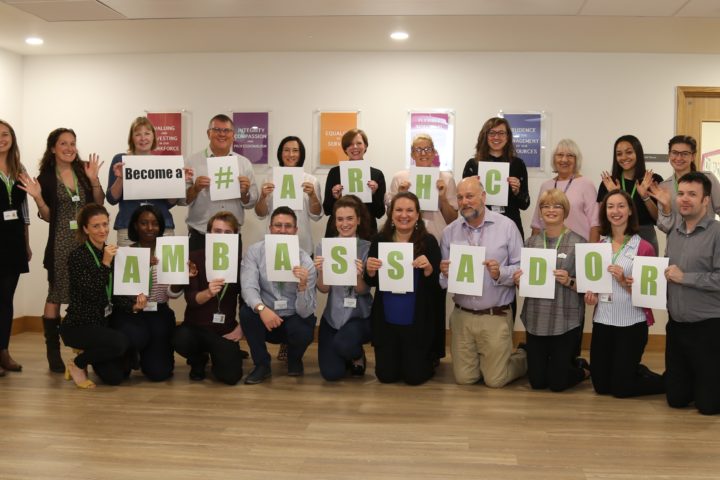 A hospice ambassador is vital in informing people of the work of the Hospice and the Charity. They help to forge meaningful relationships and partnerships, and promote the work of the Charity and the Hospice.  As a small team our ambassadors are pivotal in helping us to reach more people across the county and they regularly give talks and attend cheque presentations for community groups such as 'Rotary Club' and 'WI'.  Through their own experiences, an ambassador can really help get the message across.
Could you be an Ambassador?
We are searching for more people who are passionate about the Hospice to go out and represent us as an ambassador in the community. We need people to attend events on our behalf, give talks to community groups and attend cheque presentations. This is a very flexible role which could fit around your existing commitments, it could be as little as 1-2 hours per month!  Please contact us to discuss an informal meet up and discussion about this role.
For me the role of Ambassador means many things, one of the most important is engaging with people, talking about the importance of having our wonderful Hospice, explaining the different clinical aspects and how our patients benefit both as outpatients, Hospice at home and our wonderful inpatient ward. 

Robert Barnes, Ambassador
Find out more
To find out more about becoming an Ambassador please contact Sarah on fundraising@arhc.org.uk or call 01223 675888