Host a Collection Tin
Small change adds up to big differences. Having a collection tin in your post office, shop or reception helps to remind people of the work of the charity. This is important to help raise awareness of the services we provide.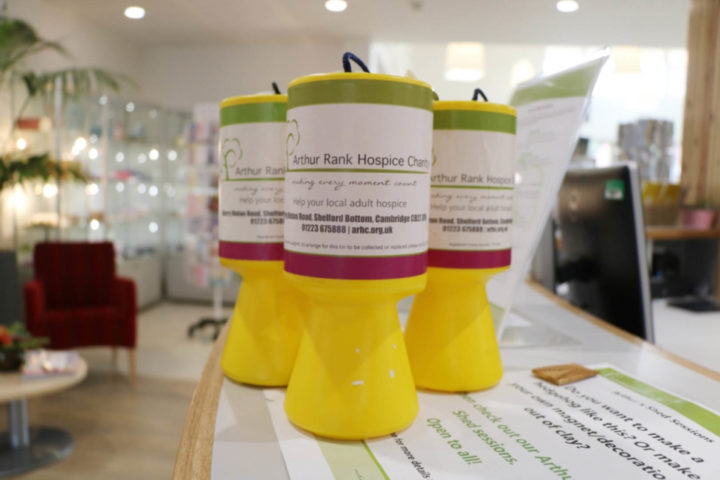 Do you know of any stores in Cambridgeshire who would like to host a collection for the charity? Maybe your local shop, pub, hairdresser, coffee shop or GP surgery.
Do you have an event (your child's football match, car boot sale, seasonal car park or anything else)
Would you like to have a collection tin displayed in your place of work to help raise funds for the Hospice?
To see the benefit of the charity income from the tins when emptied and counted is very satisfying

Mike - Collections Volunteer
FAQs
How often will the tin be collected from a local business?
We have a group of Collection Tin Volunteers who collect from different postcodes. They check the tins every 1 to 2 months depending the size of the business.
What if my tin is full before someone is due to collect it?
How will I know how much I've raised by hosting a collection tin?
Once the tin has been returned to the hospice, we will count the money in the tin and let you know how much you have helped raise to support your local hospice.
After an event, what do I do with the tin?
After hosting a collection tin at an event please drop the tin off to the fundraising team at the hospice and we will be in touch to let you know how much you helped raise. You can find us here: Arthur Rank Hospice, Cherry Hinton Road, Shelford Bottom, Cambridge, CB22 3FB