Letters from Santa
Bring the magic of Christmas to a little person this year, with a personalised Letter from Santa! 
Arthur Rank Hospice, and the Charity's mascot, Arthur Bear, have teamed up with the North Pole...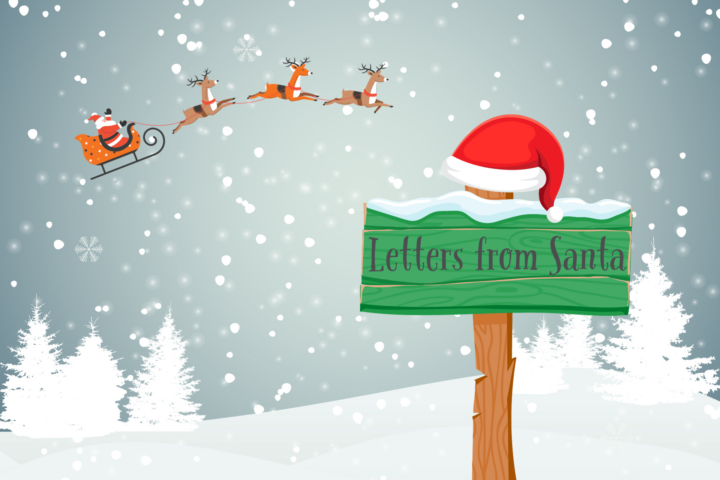 The Charity is taking registrations for personalised letters, which will then be sent from Santa directly to the special little people in your life.
Parents, aunts, uncles, grandparents, neighbours, and friends of children who would enjoy the extra excitement of receiving a letter from Santa Claus are invited to register. 
Registrations will close at 9pm on Friday 8 December to ensure letters are received in time before the big day. 
A small donation of £5, £10, or £15 is suggested: this will not only help cover letter administration and postage costs (and the cost of mince pies to keep Santa and his elves going!) but it will help raise vital funds for the Hospice.
£10 could fund a Christmas present for a patient
£15 could help fund a Christmas craft session in Living Well clinic
£20 could fund a Christmas meal for 5 patients and their families
To take part click the green button above or phone the Hospice's fundraising team on 01223 675888
Will your 'live' Christmas tree need recycling? We can take care of that for you too.   Visit this page for more details.
FAQ's
Has my order been placed?
Once your order has been placed, you will receive an order confirmation email. 
How do I change my letter?
Please email cf@arhc.org.uk quoting your contact details and what amendments you need and if your Letter from Santa hasn't already been printed, we will be able to make the changes.
When can I expect to receive my order?
We will send your letter using Royal Mail 1st class on Monday 11 December at latest, so you should expect to receive it within 3 days of this date.
If you are ordering a number of letters to your household, on rare occasions they won't all turn up on the same day, so to avoid disappointment we advise you to wait until all letters arrive before handing them to your little ones…
What happens if my letter does not arrive?
In the rare chance that your letter is lost in the post, all we ask is that you contact cf@arhc.org.uk and we will endeavour to get a replacement sent out immediately, free-of-charge.
When is the last order date in time for Christmas?
To ensure your letter from Santa arrives on time, our registration closes at 9pm on Friday 8 December.
Will the letter arrive in a separate envelope?
The letter will arrive in an envelope with a stamp from the 'North Pole'.
If you would like us to put your order into another separate non 'North Pole' envelope we can do that for you. Please send an email to cf@arhc.org.uk requesting this straight after you have registered for your letter.
Do you ship internationally?