Knitted stockings
Once again we are calling on our community to knit us Christmas stockings.
We can then sell them at our Reception and shops to raise funds for the Hospice!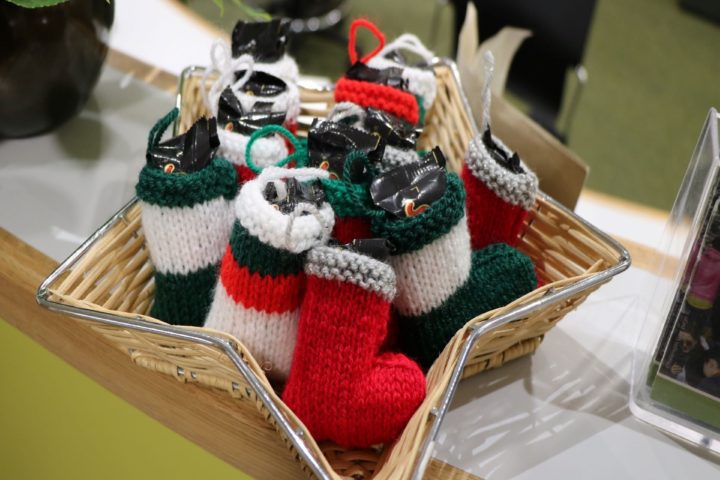 For the past two years we have run our very popular Knitted Stocking Appeal.  This year, due to restrictions of the pandemic, we will only be selling these via our shops and Reception.
Any donations that are brought in will be left for 48 hours before being transferred into clear bags from which they will then be sold.
Due to the generosity of our community in 2020, we were left with stockings that were unsold but a team of lovely volunteers have been very busy during lockdown turning them into advent calendars.  These will only be sold at our Reception.
As well as more stockings, we are also looking for fun sized chocolates to go in them so if you are able to we would gladly accept any of these donations by visiting Reception or one of our shops.