Gaming for Good
Join forces or go solo in this gaming challenge.
Classic board, card or computer games all count.
6, 12 or 24 hours to showcase your skills and stamina.
All you need to do is sign up, pick a challenge and game on!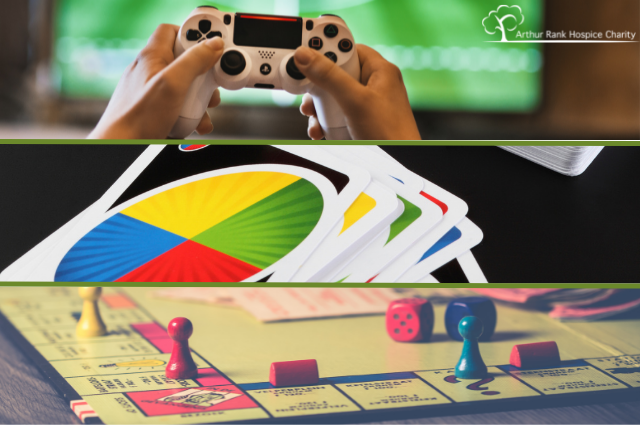 Take part
There are no registrations fees for Gaming for Good, it's totally free to take part and anyone can join in. 
To raise funds for our charity you will need a fundraising page which can connect to any streaming platform and is very simple to use. 
Sign up today to receive your Free Gaming for good guide and begin your fundraising.
FAQ
Who can take part in Gaming for Good?
This event is for everyone. We welcome hardened gaming pros as well as novices, families and those who are just looking for a bit of fun! 
Can I register as a Team?
Yes you can. Please just select 'team' when registering 
I can't decide how to game:
We have lots of suggestions in our handy fundraising pack to get you inspired. Check it out at the bottom of this page.
When should I host my event?
Gaming for Good is a virtual event so the choice is yours. 
I'm worried there may be risks of gaming
Your safety is our top priority. If you would like to discuss any concerns or worries you have, please contact us on cf@arhc.org.uk