Christmas Tree Recycling
Registrations for our January 2024 collection are open!
Now in its ninth year, the Arthur Rank Hospice Charity Christmas Tree Recycling scheme has grown from 400 registered trees to 4000! This generates an income of over £60,000 each year which is invested back into providing support for those going through a tough time.
We will collect your real Christmas Trees between 11-13 January 2024.
The postcode areas we cover are CB1, CB2, CB3, CB4, CB5, CB21, CB22, CB23, CB24 & CB25 9.
After costs, 90% of the monies raised will be distributed to Arthur Rank Hospice Charity and the remaining 10% distributed to a nominated charity in the local community.
Listen to Carolyn and Bec explaining more to Neil Whiteside at Radio Cambridge 105 in December 2022:
Working in partnership with JustHelping.

2024's Tree Recycling Scheme is kindly sponsored by Cooke Curtis & Co.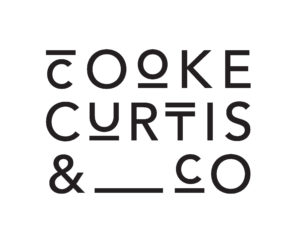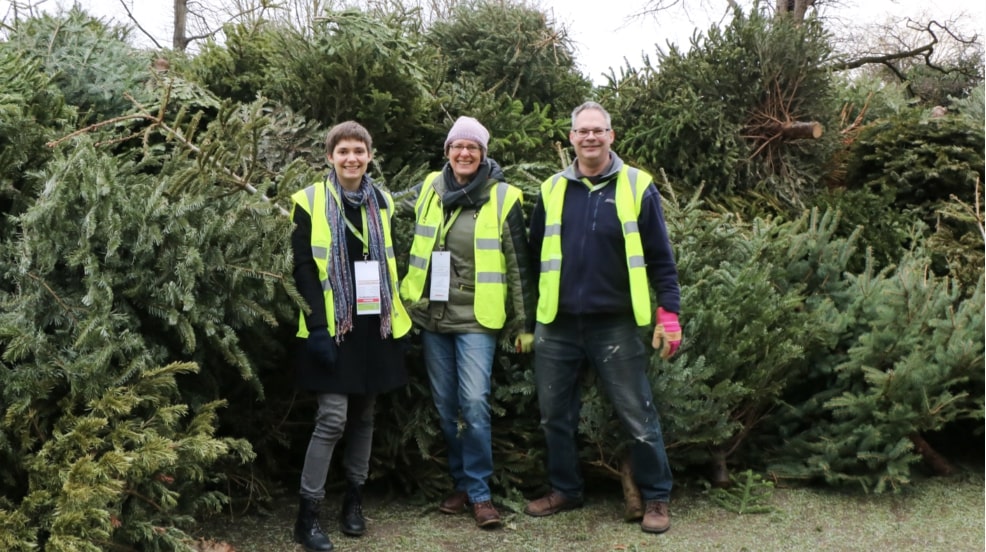 Ways to get involved!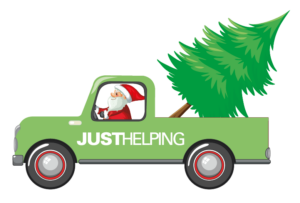 We are looking for volunteers with access to a van, to help collect trees.  Please email us on christmastrees@arhc.org.uk or call 01223 675888.
FAQs
This sounds like a great scheme, how do I register?
Registration is easy! Our partnered charity JustHelping (registered charity number 1149068) look after the registrations and routing for us. Register your details with them by clicking the 'register your tree' button and we will collect your tree.
Can you accept donations through the Arthur Rank website?
Unfortunately not. We will not be able to collect your tree if you donate through our website. Please use the register here button to help you register your tree for collection.
Is there a minimum donation?
You can choose how much you would like to donate. Our supporters are very generous and last year the average donation was an amazing £17.06 per tree!
Can I specify the day I would like my tree to be collected?
Unfortunately, this is not possible. However, if you are in the city centre area, we aim to collect your trees first. 
What is the largest tree you can collect?
It is with regret that, due to health and safety, we are unable to collect a tree greater than 3 meters or 10ft. 
I have more than one tree; is that okay?
We can collect up to three trees per registration. Please make sure you make a note when you register so that they all get picked up when we organise the routes.
Where shall I leave my tree?
The best place to leave your tree is where our volunteers can see it easily, as long as it not causing an obstruction to pedestrians. Please make sure the location of the tree is accessible between 8am 11 January – 5pm 13 January 2024. Upon registration, you will be asked where your tree is likely to be left.
What time should I leave my tree out?
Although we cannot guarantee what day your tree will be collected, we ask that all trees are left out by 8am on Thursday 11 January 2024.
My tree has already been picked up
Each year we find this does happen. If we have left a card for you to say we couldn't find it, please call us on 01223 675888 to let us know it has already been taken.
My tree has not been collected, what do I do?
Our volunteers will try to call you if they cannot see your tree. If they are unable to speak to you they will leave a calling card. Please call the number that is advertised as soon as you can so that we can arrange an alternative collection day. 
Do I have to be at home when you collect the tree?
No, if our team are unable to find your tree they will try and contact you. If they are unable to speak to you they will leave a calling card with a contact number to call if you believe your tree has been missed.
I live on a new build estate and people don't seem to find my house. Can you still collect?
Yes, we can!  There is an opportunity for you to let us know any collection details when you register.  We just ask you to be as specific as possible so that our volunteers can find you with ease.
What happens to the tree after collection?
The trees will be chipped and used in various locations as mulch. 
How much of my donation goes to Arthur Rank Hospice Charity and how much goes to your partner charity, Just Helping?
After costs, Just Helping receives 12.5% of monies raised for administering the scheme. Arthur Rank receive at least 90% of monies raised and up to 10% is given to other local charities.