Jurassic Coast
Join us on 17th -19th March for this unique challenge on the beautiful Jurassic Coast, the first natural World Heritage Site. From Lulworth to Studland, the two-day trek will cover 25 miles along coastal paths and picturesque sea views.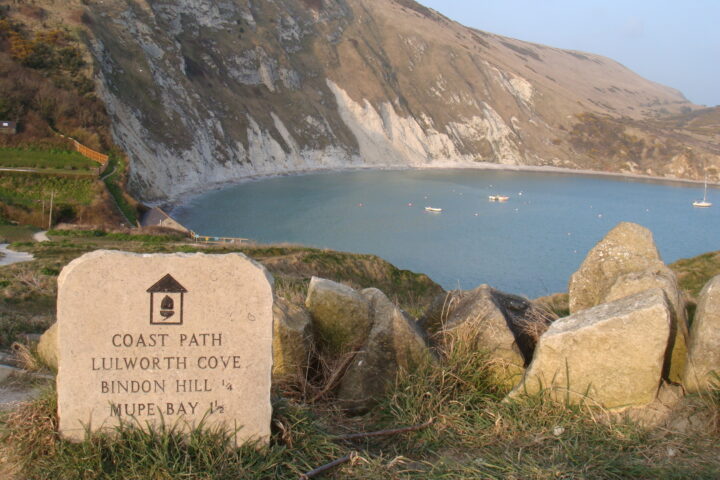 The Jurassic Coast is located in the South of England and was England's first natural World Heritage Site. It stretches 95 miles from Orcombe Point at Exmouth, East Devon to Old Harry Rocks at Studland, Dorset, with rocks dating back 185 million years. It is part of the much longer South West Coast Path trail, which covers a 630-mile route around the coastline of the South West peninsula. The Jurassic Coast area is a fossil hunter's dream with dinosaur remains having been found here.
You will walk approximately 25 miles along the beautiful coastal path from Lulworth to Studland. The undulating cliffs provide stunning views over the sea and surrounding landscape and offer a very worthy challenge!
You will be spending the weekend at a bunkhouse in Worth Matravers, a perfect mid-way base to explore this picturesque part of English coastline.
* Only 24 beds available in the bunkhouse, first come first served. Registrations after will have camping facilities available also with use of the bunkhouse. Sign up soon!*
To take part there is a £100 registration fee which is payable at the time of booking then you are asked to fundraise at least £520 for Arthur Rank Hospice Charity. A self-funded option is also available on request.
FAQ
What is the terrain like?
The terrain is undulating with steep up and downhill sections. Almost all the route is on good grassy paths or stony trails. There are a few stretches walking along or near roads as you approach towns or areas of coastal diversion.
How tough is it?
This trek is graded challenging due to the steep and rugged terrain and many hours of walking but anyone who has a reasonable level of fitness can walk the Jurassic Coast path. You will trek approximately 38 miles taking around 15-18 hours. You need to be in good health and of good fitness with bucket-loads of determination. If you are the sort of person who can dig deep and just doesn't give up then this is for you.
How fit do I need to be?
You should be of a good fitness level before departure to have the best chance of completing the challenge. You should have done some UK hill walking in the recent past and be prepared to take part in some hill walking in advance of this trek to ensure you have a good level of endurance, general cardiovascular fitness and strength for this type of terrain. This is not a gentle tourist hike; it is a challenging event.
How should I train?
This is a tough endurance challenge so you must be able to walk for extended periods of time on challenging terrain. This challenge is not suitable for first-time walkers or people who have not trained. Hill walking is the best training for this challenge, so please walk as much as possible on hilly terrain, building up so you are able to maintain a steady pace all the way along your route with only a few brief rest stops. In addition to hill walking, you are recommended to work on strengthening your legs, back and core muscles. Supplementary training may include speed walking, running, cycling, gym workouts, swimming, team sports, boot camps etc. If you do not train for this challenge, it's possible you will not complete it.
Who can participate?
The challenge can be undertaken by fit walkers aged 18+ (or 16+ if accompanied by an adult). You must be at a good level of fitness, able to self-manage (e.g. you know how to keep hydrated, nourished, warm and dry), be in good health, have oodles of determination and a positive and flexible can-do attitude.
An ideal candidate would be someone who enjoys hill walking and wants to push themselves out of their comfort zone.
Where will we stay?
We will be staying in a simple hostel-style building with shared bedrooms. Our group will have full use of the lounge and gardens throughout our stay. NB. The bunk house can sleep up to 24 people. However, dependent on our final group size some may be required to camp on site, but we will inform you of this when you book.
Trip cost
There is a registration fee of £100 payable by each person at the time of booking. Then you are asked to fundraise a minimum of £520* for Arthur Rank Hospice Charity. A total of £416 must be raised by Friday, 23 December 2022 and the remaining £104 must be raised by Friday, 17 March 2023.
A self-funded option, where you pay £260 trip costs yourself and fundraise a minimum of £260 is also available.
*Arthur Rank Hospice Charity will receive at least 50% of the fundraising target