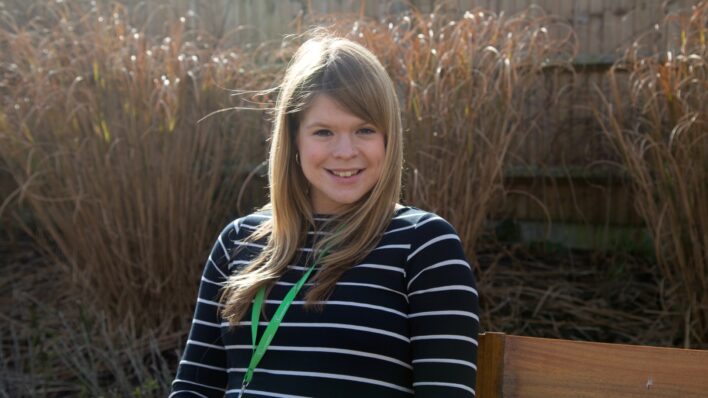 Meghan Mathieson is a Trustee for the Charity. Meghan has kindly shared her volunteering experience.
"The benefits of volunteering are immeasurable: helping and supporting others whilst growing and learning about yourself at the same time, developing new skills, making friends and sometimes stepping out of your comfort zone and discovering a new lifelong passion.
When I was at school I took part in The Duke of Edinburgh's Award scheme and one of the many aspects of the award was volunteering my time. Being honest, initially, this was the aspect that I was most wary of. I wasn't sure what I wanted to do or if I felt confident enough to do it. After much procrastination about what and where I should do it I went for, what at the time seemed like the lazy option, walking down my local high street and picking out a charity shop. I was shocked that the first one I went into were delighted at my offer and, after some back and forth with my school, it was set. I worked one morning/afternoon a week for three months. As a 16-year-old that seemed like a vast expanse of time, yet it flew by.
I spent some truly wonderful times during those three months learning a whole host of new skills – some that I would never have anticipated from that type of work. I made great friends of all ages and from many different backgrounds. It was this part that gave me the most joy – an unexpected joy – and is why I think that volunteering can be underrated and undersold.
As a 16-year-old I hadn't really mixed with a huge amount of people from older generations, bar those in my family. During this placement I was able to speak with and get to know the stories and lives of the other volunteers in the shop, many of whom were decades older than me – yet that wasn't a barrier to making friends and almost made it easier. I now cherish the times that I got to spend with those people, hearing about their lives, how life had been for them at my age and, of course, some healthy debate about the changes over the years!
I also grew in confidence, almost without realising it, not only from speaking with other volunteers in the shop but also with customers and others who sometimes just came in for a chat. Although I didn't stay in the charity sector after this, I did go on to get my first paid job in my local supermarket, which I think was in no small part due to how much I had enjoyed the time I had spent in this area.
As a Trustee for Arthur Rank Hospice Charity, I know that we have a thriving volunteering community with some really exciting opportunities. Why not take a look at the volunteering opportunities here arhc.org.uk/volunteer and challenge yourself and see if you could find some unexpected joy?"