8 year old Evie gets "stuck in" to earn her Charity Badge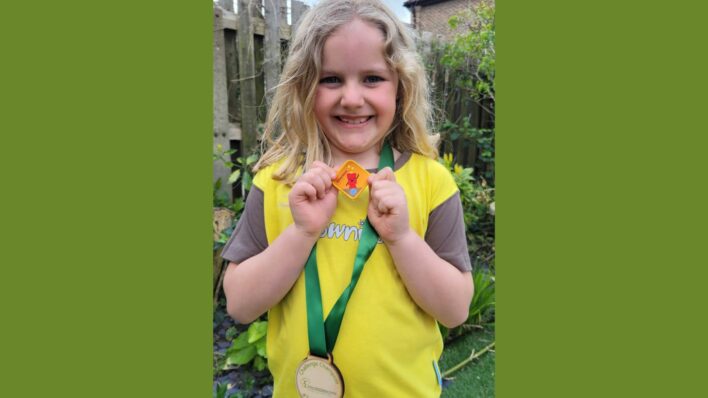 Eight year old Evie turned up for Mission Mud with her Mum – and bundles of enthusiasm.
She explained she was keen to take part as she is a member of Soham 2nd Brownies and wanted to earn her Charities Interest's Badge. This has three parts – Promote, Support and Thank.
Evie said:
"I had so much fun! Getting sponsorship for having a great time is a win-win. My favourite bit was being in the mud. My arms and legs have a couple of little bruises but I don't mind"
The JustGiving page that was set up for Evie and her Mum, Nicola and they raised a fantastic £150 from their friends and family.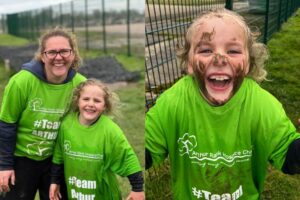 A week after the event Evie sent a letter to the Charity thanking her for arranging this event and saying how much she enjoyed herself.
Sarah Clayton, Community Fundraiser commented:
"Evie is such a joy, she should be extremely proud of herself and I was thrilled to get  her letter and see she had received her Brownies badge. Thank you Evie, we are proud of you!"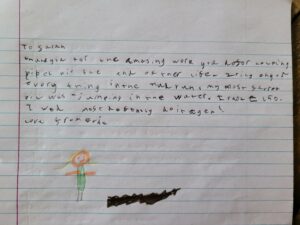 Sarah continued:
"We are always delighted when young supporters take on challenges for Arthur Rank Hospice Charity. Please do get in touch if we can help you achieve a charity badge within your uniformed organization."
If you or the younger members of your family have been inspired by Evie and would like to fundraise for Arthur Rank Hospice Charity please contact Sarah or Vic from our Community Fundraising team, email  cf@arhc.org.uk  or call 01223 675888 for fundraising support.