12-Year-Old Lewis bravely supports teammate with Non-Hodgkin's Lymphoma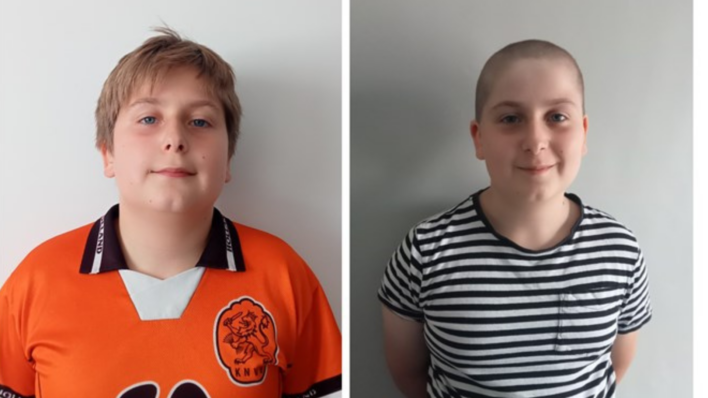 In a heart-warming display of solidarity and generosity, 12-year-old Lewis Vandanzig and his rugby friends from his local team, Huntingdon Stags U13's, came together on 10 September to bravely shave their heads as part of Hair We Go.
They did so to support their teammate Dan, who was recently diagnosed with Non-Hodgkin's Lymphoma, and to raise funds for Children's Cancer Charity and Arthur Rank Hospice Charity.
Lewis's decision to embark on this fundraising journey, was not only fuelled by his loyalty to his rugby team, but also by a personal connection to Arthur Rank Hospice Charity. The Charity had provided care and support to his Nan, Jean, from St Ives who was cared for by the Hospice at Home team based at The Alan Hudson Day Treatment Centre, during the summer of 2023.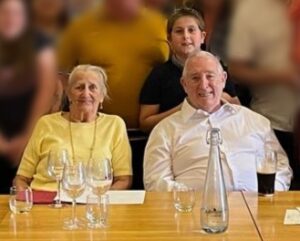 Becky Vandanzig, Lewis's Mum commented:
" The ladies who attended the overnight stays were just lovely, very chatty and compassionate. We were incredibly thankful that we could have this service."
This experience deeply impacted Lewis and his family, motivating them to give back to the Charity that had shown compassion and care during a difficult time.
Toni Bird, Fundraising Coordinator for the Alan Hudson Day Treatment Centre, expressed her gratitude to Lewis. She commented:
"I am always so overwhelmed when our supporters choose to do something out there to raise funds for the Charity, and to think Lewis, who is 12 years old, braved the shave. What a wonderful, kind young chap, thank you."
Contributions are pouring in to help children battling cancer and to ensure that Arthur Rank Hospice Charity can continue supporting people in Cambridgeshire living with an advanced serious illness or other life-limiting condition. Lewis has smashed his target of raising £200 for the two charities.
Lewis's courageous act not only stands as a testament to the power of friendship and community but also serves as a reminder of the immense compassion that exists within us all, regardless of age.
As the young rugby player and his friends continue to inspire with their actions, they are undoubtedly making a lasting impact on the lives of those in need and sending a powerful message of support and unity, proving that bonds formed on the rugby field go far beyond the game.
If you would like to donate to Lewis please visit his JustGiving page.
If you have been inspired and are feeling brave enough to say #HairWeGo, please contact Sarah or Vic on cf@arhc.org.uk or call 01223 675888.