Information for adults, children and schools during Coronavirus
Some guidance to extra support and information available for adults, children and schools, to help with bereavement and grief during the time of Coronavirus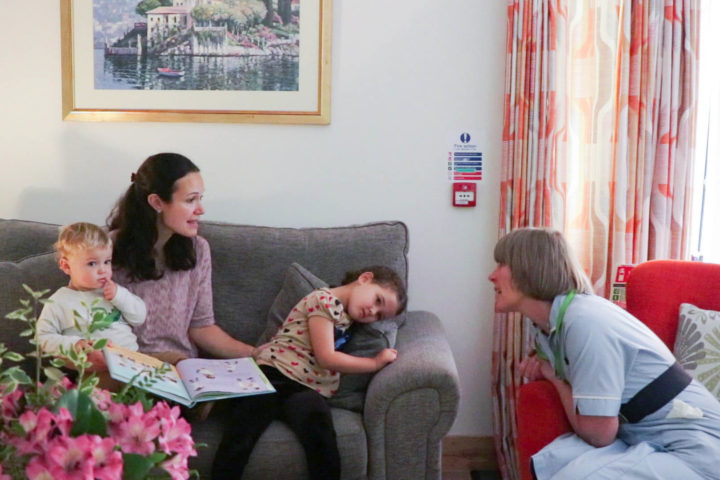 Grief
: a normal response when you lose someone you love
Grieving is a normal response when someone you love, or someone who had a big impact on your life, dies. Even at the best of times, grief is a challenging and incredibly demanding process that can lead us to experience a wide range of emotions. Grief is undoubtedly "hard work"; it commonly reported to be an effortful and exhausting process that can affect both your mental and physical health. 
The impact of COVID-19 
It is not surprising, that the coronavirus outbreak has a significant impact on everyone who is bereaved and grieving during this time; whether you are grieving directly due to the loss of someone with Coronavirus, whether you feel that the Coronavirus context impacted on the care of the person who has died or whether you were bereaved before March 2020 and had just started on your grief journey when lockdown started.  
In addition, many people were imagining what it would be like to lose their loved one in the context of lockdown and others are feeling that their loss is not as recognised as it might have been or has been made worse by social distancing measures that have served to increase their sense of isolation in a very real way.  
Social distancin
g making thing harder still
Grieving can be a very lonely and isolating experience. Social distancing measures may mean that you are not able to be with family members and friends who would have usually supported you through this difficult time. It may mean that you are alone at home much more, possibly dwelling on difficult memories or spending more time with your sense of loss than you otherwise might. Alternatively, you may have moved in with family and friends and now find that you have little opportunity to grieve privately as you might otherwise have done.  
If you were bereaved before Coronavirus, you may have been making good progress with your grief and just begun to engage more with the world outside, attend a support group etc and thene face to face social opportunities were taken away and so grief was interrupted, possibly leading to a strange sense of being in limbo.  
Help is available 
Whatever your experience, please know that your grief will evolve and there are many people out there, irrespective of coronavirus, who genuinely want to help you through your experience of grief.  
At Arthur Rank Hospice, the Bereavement Support service is available to all adult relatives and loved ones of all patients who had been under the care of the Hospice during their life and who had been resident in the Cambridge and East Cambridge area. Currently our service is open to adults only i.e. those aged 18 and above.   
You can access this service at any time after your bereavement simply by calling us on 01223 675770 or filling in the self-referral form which can be downloaded from this page (see above) and posting it back to us.
If we are not immediately able to take your call, we will call you back, typically within 48 hours, to take your details.  
Currently, we are still offering assessment appointments and ongoing support and therapy sessions. We can offer face-to-face outpatient appointments, or via telephone or video call, whichever you prefer. 
Resources and support available for those whose loved one was not under the care of the Hospice 
If your loved one was not under the care of the hospice, or you would prefer not to access the hospice for bereavement support, there are many other organisations who would be able to offer you the support you need at this time. There is lots of information about grieving and grieving in the time of Coronavirus on their websites. There are also many resources for children and schools to access.   
Further support is available...