You've Helped Us Be There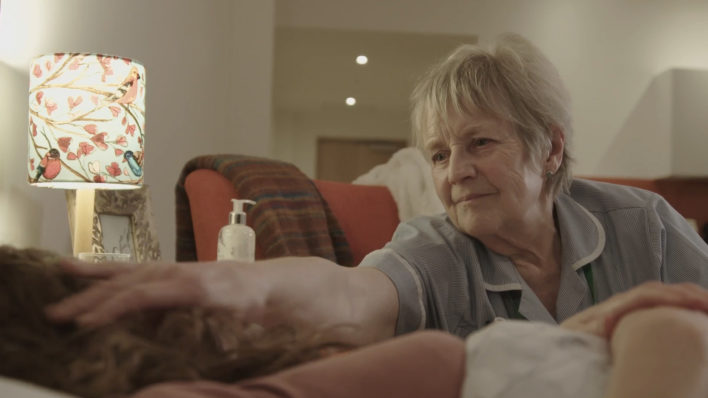 Our Help Us Be There campaign has raised an incredible £125,598.26, funding more than 200 additional nights of care. Thank you.
We are so grateful to everyone that chose to support this vital appeal. We launched 'Help Us Be There' on 15 May 2019, with the aim of raising £100,000 to fund an additional 200 nights of Hospice at Home care, enabling us to better meet demand for this important service.
We have been thrilled to learn that our target has been exceeded with donations and regular gifts reaching £125,598.26. We have been overwhelmed by the reaction of our community and are thrilled to share that we have surpassed our ambitions! Thank you for the part you have played in this success.
The specialist care of our Hospice at Home team makes the biggest difference to patients and families whatever their circumstances, as you may know from personal experience – or have come to appreciate through hearing Xanthe and Michael's stories – which we shared as part of the campaign. Now, unexpectedly, we find ourselves in the midst of a global pandemic.  As you know, this has huge repercussions for our local community. Our Hospice at Home team is responding to a growth in demand which we never could have predicted: in just one month alone referrals into this service have increased by 61%.
We have responded quickly to this and other demands being experienced across our range of services, by launching our 'SOS!! Support Our Services' appeal. Once again, our marvellous community are responding with kindness and generosity. What's next for Help Us Be There?
Our aim to provide 200 additional nights of Hospice at Home care each year, continues. Every year, we will need to raise £100,000 so we can continue to be there. We have appointed one Healthcare Assistant Katey Turner and we are currently recruiting another passionate skilled person into our Hospice at Home team. Your support is allowing our colleagues to reach more homes to care for more patients and support more families across Cambridgeshire.
Sarah Chipchase, one of the service's Clinical Nurse Specialist who helped explain the need for additional Hospice at Home support overnight, tells us:
"Knowing that people in our community have made these donations, large or small, brings great comfort to my colleagues and I.  Receiving a call from someone asking for care and knowing that we have a colleague, like Anne [pictured above] available to offer care and support, really does make all the difference to the family…but also to us.  You have done so much to 'Help Us Be There' and we share our heartfelt thanks with each and every one of you!"