Three weeks until you can step out of lockdown with Arthur Rank Hospice Charity's Star Shine Walk!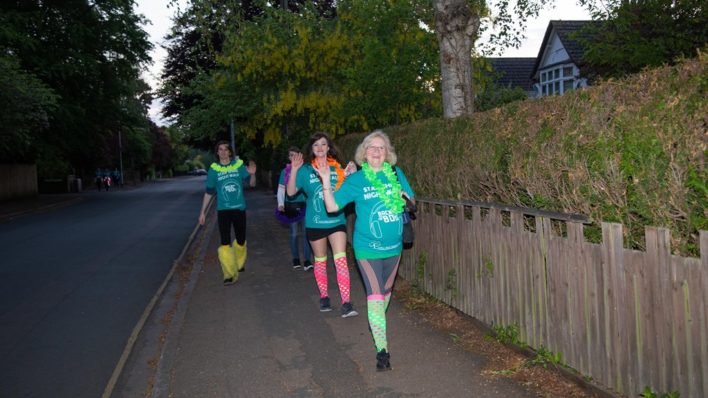 Individuals and groups of families, colleagues and friends are being invited to step out across Cambridgeshire (and in fact, anywhere in the world!) with Arthur Rank Hospice Charity's Star Shine Walk, sponsored by The Cambridgeshire Care Home.
22 and 23 May 2021
The walk takes place on the weekend of 22 and 23 May, which – if all goes according to plan – will be the first weekend after Step 3 of the government's roadmap out of lockdown.
As restrictions ease many are embracing the opportunity to get together with loved ones and socialise once again. For lots of people, during the last three months and particular in the height of lock-down, walking has become a necessary passion – providing an opportunity to meet with another person and walk and talk. Now groups of six can meet outside, with these restrictions looking likely to ease further after the 17 May.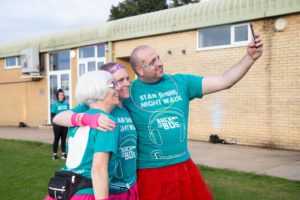 Naturally, this year's Star Shine Walk still cannot be held as a mass-participation event as it was before 2020.  However, it is looking likely that teams of families, friends and colleagues will be able to get together and take part together physically rather than just remotely (although both are still options!).
In fact, one team who have registered will be gathering a little further afield in Skegness are 'Team Hen Weekend'. They plan to walk along the seafront as part of the itinerary of celebrations, in memory of a relative of one of the group, who was cared for in the last weeks of his life by the Hospice at Home Team.
Anyone can take part anywhere! 
Angeline Liles, Event Officer for Arthur Rank Hospice Charity explains:
"This time last year, when the pandemic was just taking hold, participants had to take part in their household bubble. Despite the challenge they rose to it and, in the end, we had people walking their own beautiful routes all over the County!
 This year, because the event takes place over 22 and 23 May and is outside, people from different households should be able to meet up and take part in a group or as a team! This is particularly special for those who are taking part in memory and celebration of someone they love: team members and groups can go the 5, 10 or 20 mile distance together whilst creating new memories to treasure."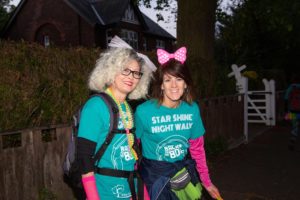 Anyone can take part in the event, wherever they are, teams, groups and individuals – by registering before 16 May at arhc.org.uk/starshinewalk (£17 adults, £15 children under 16 years) or by calling 01223 675888. Every participant will receive a special walk pack including a customisable t-shirt.
The difference you can make 
Since 2008, over £438,000 has been raised for Arthur Rank Hospice Charity's essential front-line care by Star Shine Walk, with more than £40,000 raised in 2020. The aim this year is to raise the same again, thanks to the brilliant sponsorship efforts of those taking part.
It is only thanks to the unwavering support of the local community, who do all they can to support the Charity's fundraising efforts, that the Hospice can continue to deliver the outstanding levels of care it is well regarded for. Its services have hugely expanded during the last year, with the pandemic adding both momentum and urgent need. The Hospice at Home service, for example, now covers the whole County and provides both day and night care.
Jane Carpenter, Hospice at Home Team Lead, comments:
"Hospice at Home has carried on, even on snowy bank holidays. We have busy days of visits to patients across the area, from Huntingdonshire to the city of Cambridge, just making sure people get what they need.
I just want to say thank you to everyone for supporting us through all of this, it just means the world. It is a huge privilege to help people when they're vulnerable and be there for them when they need us most."