Rotary Club of Cambridge Rutherford assist with planting Spring bulbs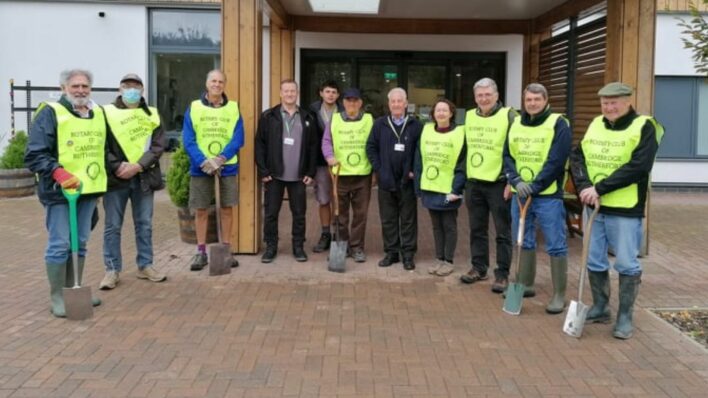 We are very proud of our gardens at the Hospice which have established really well in the five years since the Hospice moved from Mill Road to Shelford Bottom. Each week our volunteers put an enormous amount of care and hard work into making them look so great and we love it when groups come in to support this effort too.
Recently, seven members of the Rotary Club of Cambridge Rutherford kindly donated their time with our own colleagues and volunteers to assist in planting a combination of 1,750 bulbs they had also donated, as well as eight clematis that will climb up the newly erected pergola next to Arthur's Shed.  The group were split into two teams and concentrated on specific areas to add a new dimension to the plants that already brighten the exterior.
Next Spring you can expect to see a carpet of dwarf daffodils as you drive into the Hospice which we hope will help create a calming effect on all those who visit. A mix of hyacinths, tulips and crocuses growing in the flower beds will be seen from most of the Inpatient rooms, further enhancing the planting and view that is already established.
After an enjoyable morning making sure all the bulbs were carefully planted the group worked up an appetite and were keen to treat themselves to the Saturday brunch from the Bistro.
We are very grateful to the Rotary Club of Cambridge Rutherford for providing their volunteers as well as our very own garden volunteers; Mike, Joe and Chris.  The morning would not have been a success without you all.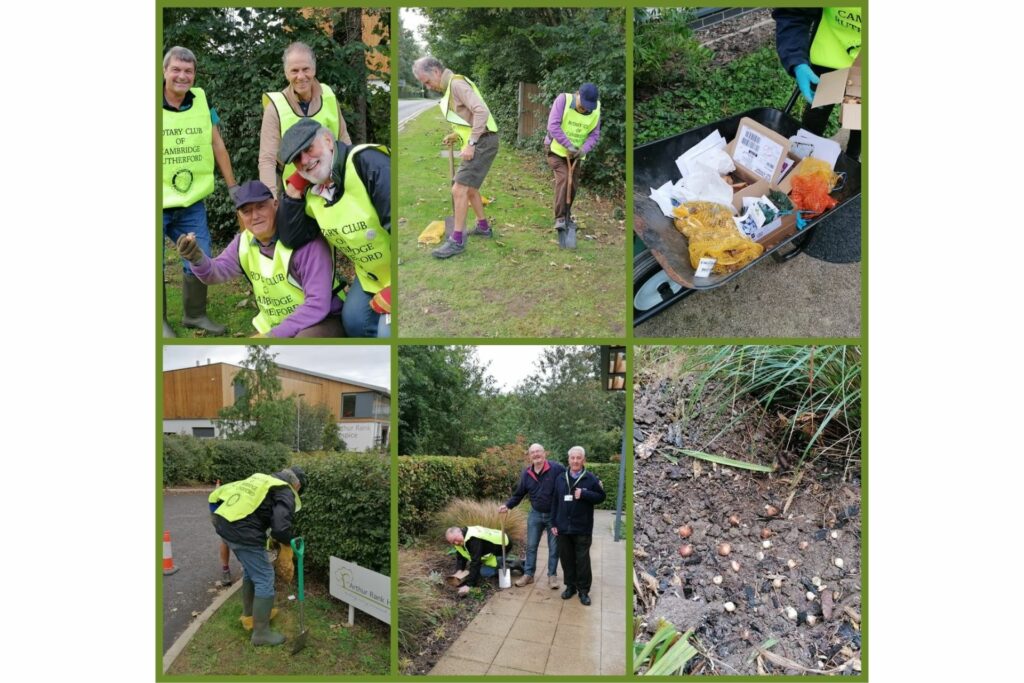 If you are a local business or group looking to support your community, we would love to hear from you.  Please call or email the Fundraising Team on 01223 675888 or fundraising@arhc.org.uk.