Specialist Palliative Care Hub – 24/7 Palliative Care Assistance: New Access Number for Patients and Caregivers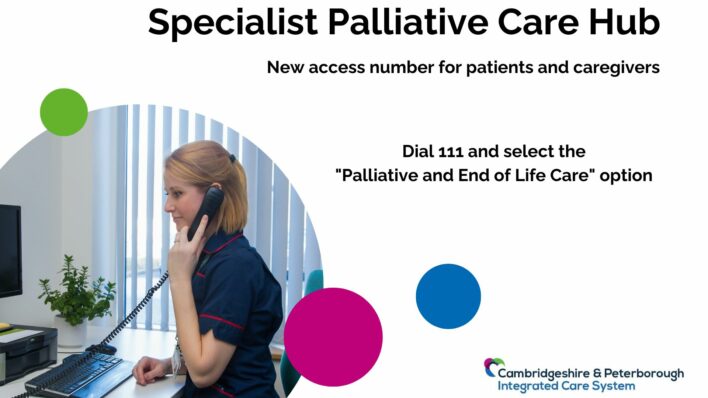 Effective immediately, access to the Specialist Palliative Care Hub via telephone has transitioned from the previous option 3 on 111, to a simplified process. Now, those seeking palliative care advice and support can simply dial 111 and select the 'Palliative and End of Life Care' option.
This streamlined approach ensures easier access to the 24-hour service, catering to patients, their families, friends, caregivers, GPs, and healthcare professionals alike, including care and nursing homes when the patient needs advice and support.
This change is coupled with the 111 services synchronising nationally so that users can access telephone support using the same option throughout the UK.
Our dedicated Clinical Nurse Specialists stand ready to offer guidance, support, and seamless referrals to appropriate services when needed. Your call to this free advice line connects you with compassionate professionals committed to enhancing your confidence in the care you or your loved one receives.
Available around the clock, seven days a week, this service ensures you're never alone on your palliative care journey. Contact us at any time by dialing 111 and selecting the 'Palliative and End of Life Care' option.