Bargains galore as Arthur Rank Hospice Charity opens it's first discount store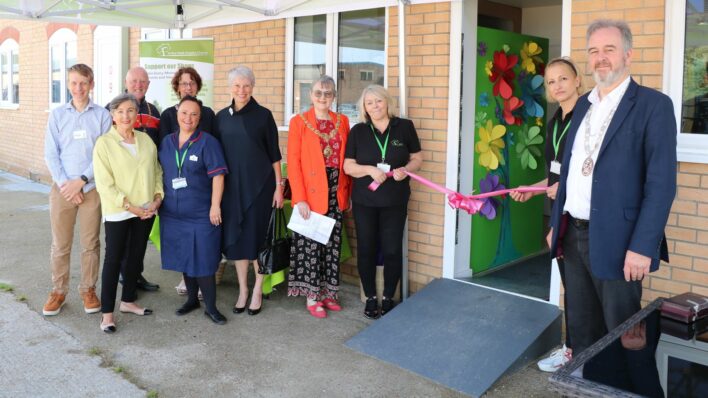 A new outlet stocking pre-loved items has opened to raise funds for hospice care.
Brimming with good quality second-hand clothing and homeware for £5 and under, it's already proving a hit with customers, having raised £477 on its opening day.
Councillor Jenny Gawthrope Wood, Mayor of Cambridge, cut the ceremonial ribbon at the official opening of the Retail Outlet on Saturday 15 July.
Customers queued to get the best buys as soon as the doors opened at 11am and the team of amazing volunteers and staff were praised for their hard work in getting the store ready.
All stock on sale has been donated and is sold to raise money for care which is accessed by approximately 3,600 people annually. The Charity provides services for people across the county living with an advanced serious illness or other life-limiting condition, alongside essential support for their loved ones.
The Retail Outlet, which also stocks a range of furniture (available for £40 or less), is located opposite the Charity's popular Retail Hub on the Eastern Counties Leather Industrial Estate, London Road, Pampisford, CB22 3EE. Parking is available, free of charge, and opening hours are Tuesday to Saturday 10am-4pm.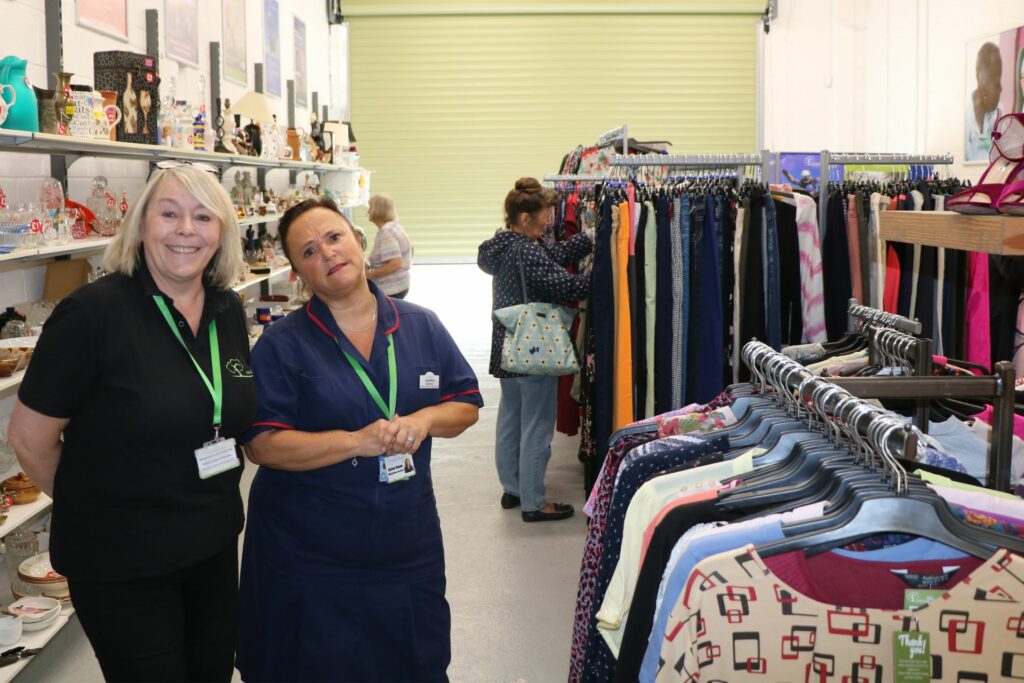 Joan Smyth, Head of Retail for Arthur Rank Hospice Charity said:
"We are so excited to have opened this special outlet! We think our wonderful array of bargains will be a hit with customers. We hope to raise tens of thousands of pounds a year to help fund much-needed care and support to enable patients to live well with a life-limiting illness for as long as they are able."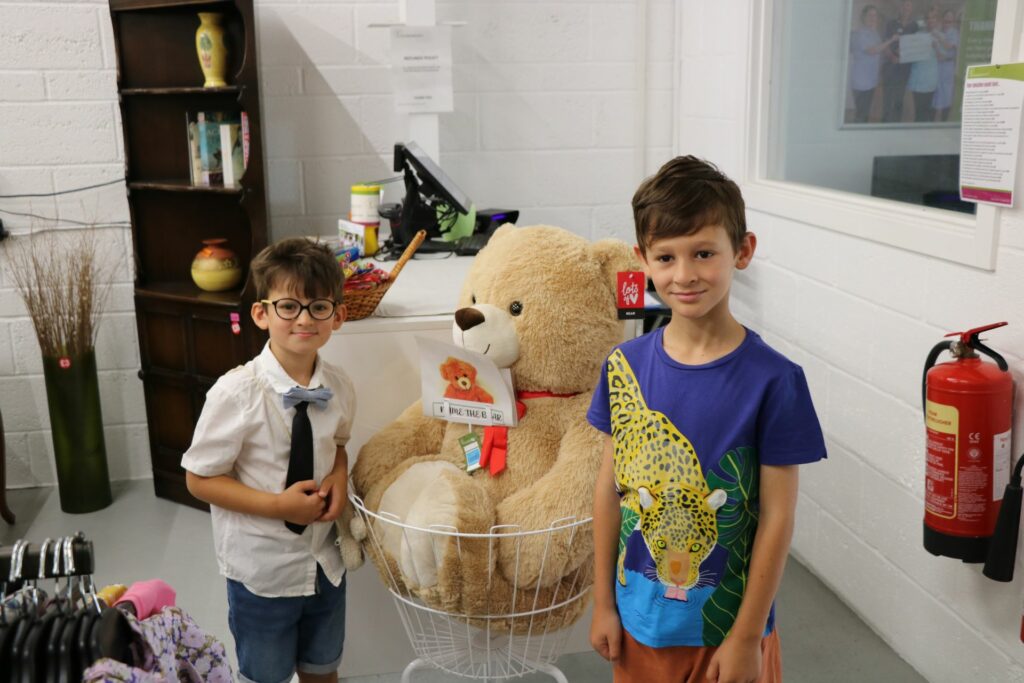 Sharon Allen OBE, CEO for Arthur Rank Hospice Charity added:
"The opening was a celebratory occasion. In addition to the Mayor, we were joined by Councillor Peter Fane (Chair of South Cambridgeshire District Council), our president Lady Chadwyck-Healey and Trustees Neil Tween and Cathy Bennett.
It was wonderful to see everyone chatting, there was such a wonderful atmosphere as people showed their support for our vital work. Our shops are an important part of our community, providing places for people to find out more about hospice care and the support we need to keep our services running. Whether you shop, donate pre-loved items, volunteer or work with us, thank you for making a difference."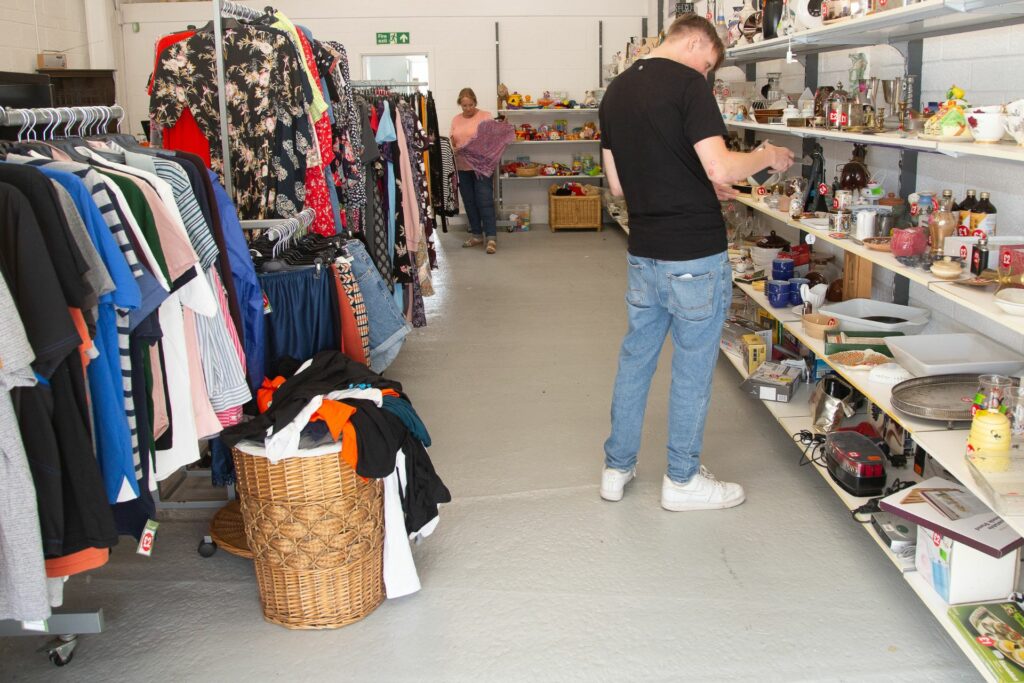 To find out more about the new Retail Outlet, Retail Hub and the Charity's five other shops please visit arhc.org.uk/shops/ or call 01223 242684 or email retail@arhc.org.uk. You can also follow their Retail Hub Facebook page.
Please note the Charity asks that donations are dropped off at the Retail Hub and request that donors call in advance and check out the list of accepted items found on their website arhc.org.uk/open-to-all/shop-with-arhc/donate-to-our-shops/