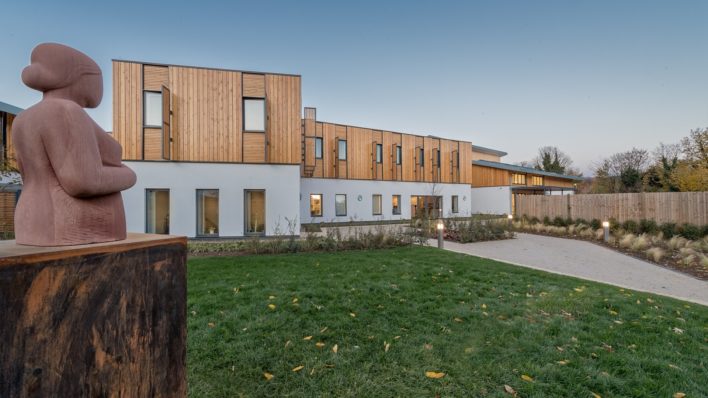 Arthur Rank Hospice are excited to be collaborating with Cambridge University in a new project.
They are using literature to positively initiate new ways to think and talk about death and dying – but also about living and being human. This provides an opportunity for Living Well patients to come together with others to explore the subject of death, dying and related themes and what this means to them personally.
A group of volunteers at the Hospice have taken part in the full programme but this is the first time that Dr Laura Davies has lead the project with Dr Emma Salgard-Cunha and Living Well patients.
Katherine Goller, Joint Team Lead for Living Well explained:
"We are excited about working together on this project and hope that it will enable patients to try out how it feels to read, think, and talk about some short poems and pieces of creative writing related to death or other similar themes, in a relaxed and open setting.
We recognise that this subject can be emotive and challenging so we will try to create a space where patients can come and explore and talk together and we will provide ongoing support as necessary."
The Charity has invited all their Living Well Patients and their Carers to join them every three weeks for one hour sessions on Zoom. The programme started on Wednesday 17 February and runs between 11.00am-12.00 midday.
So far they have focused on the themes of 'memory' and 'family'. Three poems which were discussed at the 'family' session include 'Body' by Tania Hershman, 'Those Winter Sundays' by Robert Hayden and 'I've carried a door on my back for 10 years' by John McCullogh.
Katherine added:
"So far there have been a few tears but also some very good discussions."
The project will be evaluated in April 2021.
To find out more about the project please click on the link:
https://good-death.english.cam.ac.uk  or on twitter @what_death