A duo of donkeys bring Christmas cheer to patients and colleagues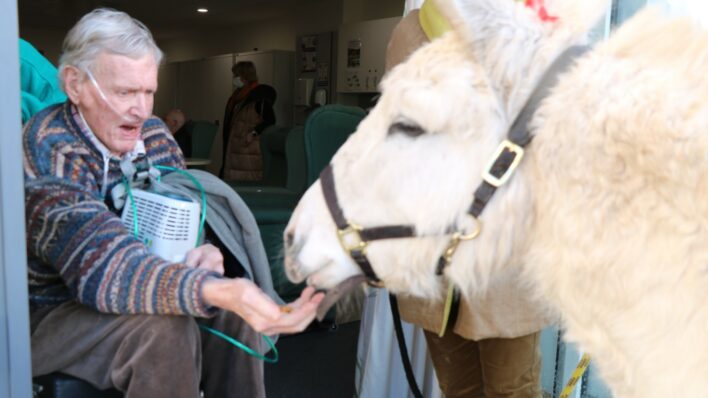 Maisie (brown donkey) and Katie (white donkey) are owned by one of the charity's volunteers, Lizzie Green.
Lizzie has a farm in Ashdon, and kindly donated her time, bringing in the animals to delight colleagues, patients and their families.
The donkeys were a popular attraction for Living Well patients attending the annual Christmas gathering. Alongside Richard Bayliss, a local musician, who generously offered his time to provide live entertainment to add to the festivities.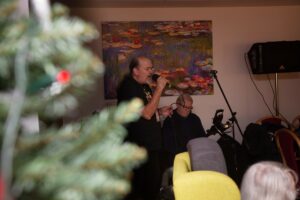 The Living Well Service, funded by the Charity, supports adults with a life-limiting illness to live well by empowering them to shape their care. Colleagues help by focussing on what is important to the person and then working together to create steps to achieve their desired goals.
Each person benefits from an individually tailored programme. The programme typically involves one session a week for up to eight weeks where people can access a broad range of support – including complementary therapy, life celebration and creative activities, specialist physiotherapy, occupational therapy and support from our chaplain and patient and family support team.
Joint Lead for the Living Well Service, Emma Hartley, said:
"Everyone loved meeting Maisie and Katie. They were warmly welcomed by patients who enjoyed stroking them and chatting to their owner Lizzie. It was a lively event and there were smiles all round."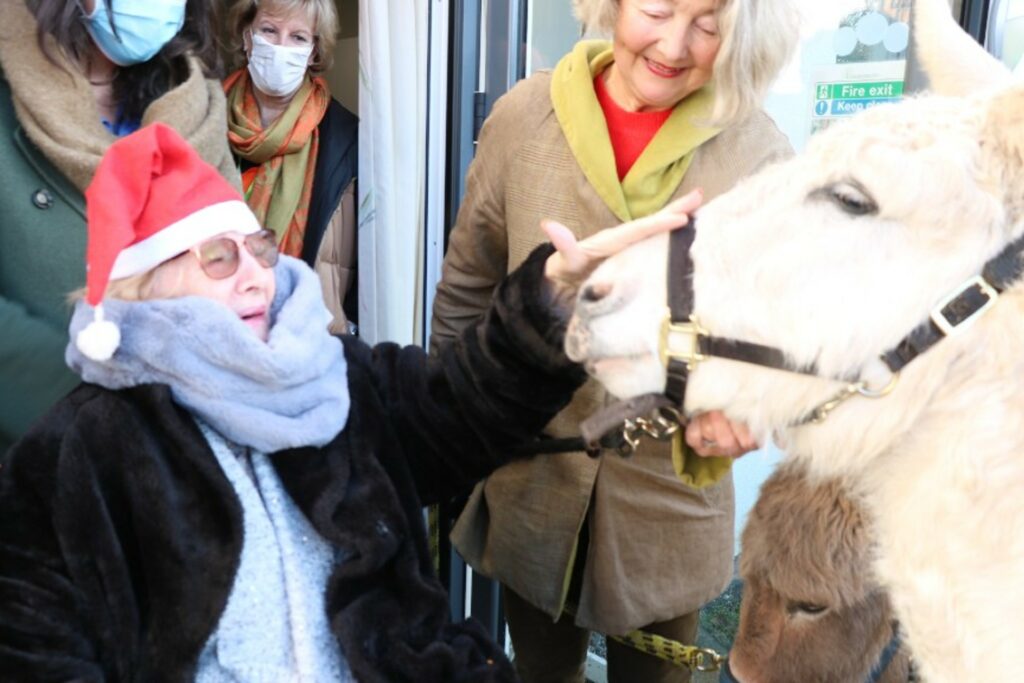 Emma added
''We are grateful to Lizzie for donating her time to add even more fun to our festivities."
The donkeys also visited the Inpatient Unit, where our specialist teams provide expert holistic care to patients with complex and end of life care needs.
If you would like to find out more about the Hospice services, volunteering or other ways to get involved with the Charity please visit arhc.org.uk or email reception@arhc.org.uk or call 01223 675777.