Challenge 24
Through the variety of services we offer, we are caring for patients 24 hours a day.
We would like to ask you, what could you do for us in 24 hours?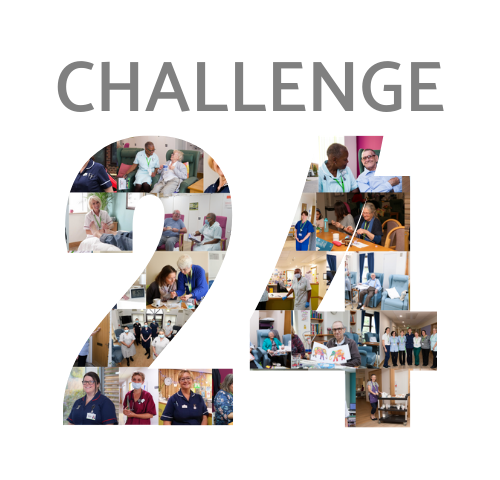 Watch our behind the scenes videos and follow us on social media to get a glimpse into 24 hours at Arthur Rank Hospice Charity. Feeling inspired? Then it is time to ask yourself what could you achieve to support your local hospice in 24 hours?
Choose 24 hours this summer and fundraise your own way.
Organise an event, take on a individual challenge or get a team together. Together in 24 hours we could achieve great things for your local hospice!
If fundraising isn't your thing, could you donate £24 instead towards our care? Donate here and quote Challenge 24 in the message box.
Morning & Afternoon
8am in the Bistro
10am at the Alan Hudson Day Treatment Centre
3pm in the Hospice for Afternoon Tea
As a family [we have] been wrapped up in kindness, care and compassion by your wonderful team

May 2021
Evening & night
7pm with the Palliative Care Hub
10pm with the Hospice at Home Team