Judi, Creative Activities Coordinator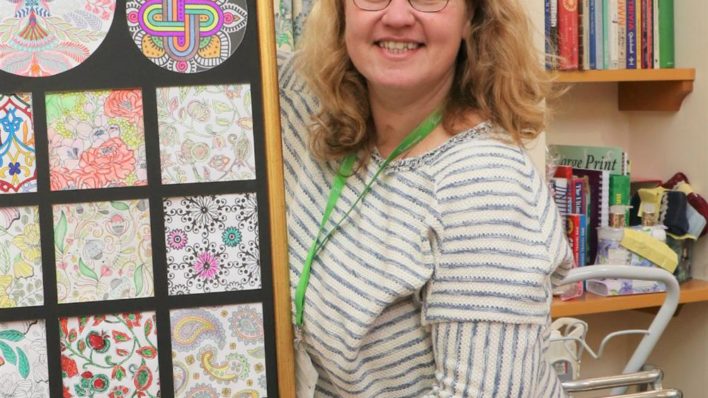 I work at the
Alan Hudson Day Treatment Centre
in Wisbech on Monday Tuesday and Friday mornings. We‰Ûªre a small place ‰ÛÒ if you can‰Ûªt find me in the lounge, I‰Ûªll not be far away! We are in the middle of a refurbishment though so we are looking forward to the new space which is being created.
I work with the day therapy patients teaching them arts and crafts and arranging speakers and activities in the afternoons which our volunteers run. I introduced the patients to Twister with a twist ‰ÛÒ throwing bean bags on the colours, rather than yourself! Bingo is a favourite ‰ÛÒ but they also play cards, Rummikub, Uno, skittles ‰ÛÒ and we‰Ûªve had film afternoons too, complete with popcorn.
Our speakers have included members of the police and fire brigade, a local author, the Wetland Trust told us all about hares, and a blind lady gave us a talk about her guide dogs.
I try to help unleash the inner artists in our patients so their creative juices start to flow ‰ÛÒ and they‰Ûªve been making some truly incredible pieces of art and craft work. It‰Ûªs so lovely to see people doubt their abilities, but then are so delighted with the end results.