Helen, Manager of Arthur Rank Hospice's charity shop, Regent Street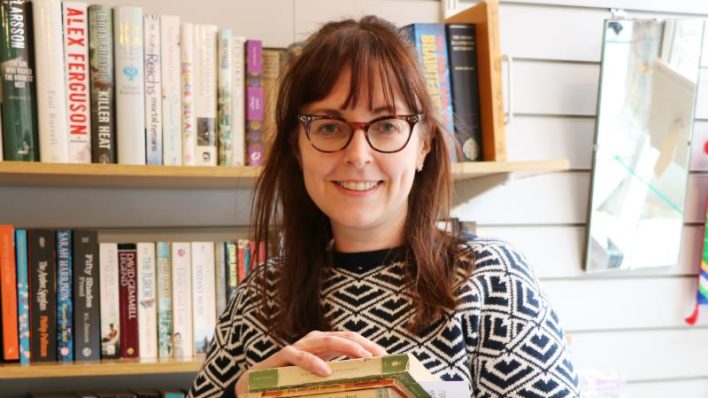 You'll find me in the stockroom or at the computer answering
emails, printing gift aid labels, answering the phone, looking up items on eBay, interviewing and inducting new shop volunteers, helping with window displays, training new staff, cleaning and washing up!
I will also be greeting my endless stream of visitors: people donating items, the window cleaner, the coin expert,
the antiques expert, the volunteer van drivers, the rag man. There's never a dull moment here!
Every day is like Christmas here! The generous public have dropped off some wonderful donations over the years. We never know what were going to find, so every day is different: we've had Lalique figures,
designer handbags, high end labels, Art Deco jewellery and a stuffed crow!
You can support our Charity Shops in all kinds of ways, helping us to raise funds and awareness for the Hospice – and you can expect the same warm Arthur Rank Hospice welcome at each and every shop, whatever your reason for visiting! Come and see us soon!