Bec, Community Fundraiser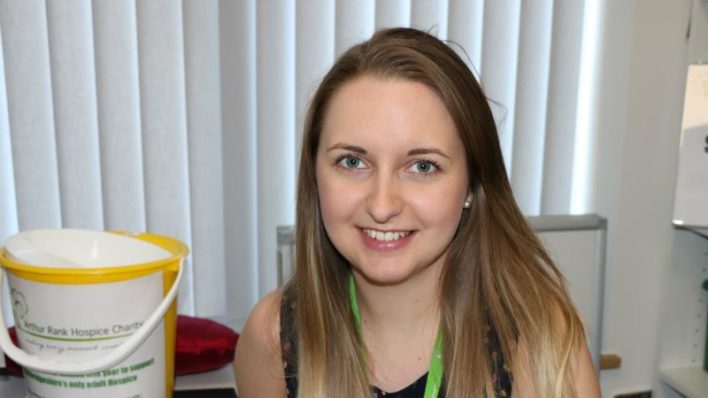 In my role, every week can be different. If I'm not out and about in the community I can be found in the fundraising office, with the rest of our fundraising team at the Hospice.
I work in a great team who all work ready hard so collectively we can ensure the hospice raises the £8.56 million it needs each year. Our team covers all types of fundraising from our major events such as
Star Shine Night Walk
,
Challenges
,
Corporate
,
Legacies
and so much more! Although we all have our own areas to focus on we work collaboratively to share tips and ideas and we try to be as creative as possible!
When I'm in our office I can be working on our community initiatives such as
Tea at Three
or I can be
supporting people
who are kindly organising an event to raise money for the charity. I'm often on the phone talking to supporters about their event to see how I can support them best.
I'm also very fortunate that I often get asked to attend events in the community. I get the opportunity to meet the people who are supporting us and I can talk about the care and services we provide here so people better understand what the hospice is like and hopefully we can dispel some of the myths around hospice care.
Meeting our supporters. I work very closely with people who have a variety of motivations to support the charity. I feel privileged to learn their story and help them with their fundraising. Plus, I can never get bored with so many different events to support and attend. One week I might be at a golf day, another week I might be at a ball another week it could be a coffee morning. No two weeks are the same!