10 FUNdraising Activities to try during the Easter Holidays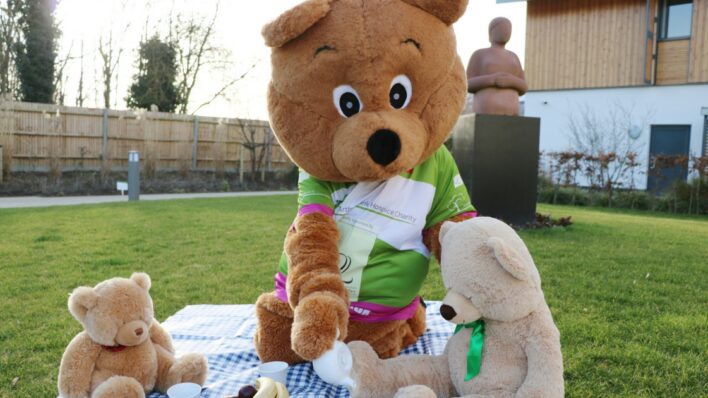 Introducing guest writer Olivia Wood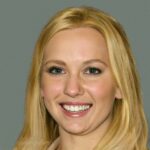 Olivia is a freelance writer who specialises in non-profit, and healthcare industries, based in the South West of England.
She is an avid book-reader and coffee lover who obtained her love for writing from studying English Literature at university in Bristol.
Olivia kindly shared this article with us to "encourage others to partake in vital fundraising for such a worthy cause."
---
COVID-19 has bought a new wave of challenges for people who live with serious illnesses. Therefore, now could be a great time to raise some money and help your local community! With Easter fast approaching, there are a number of fundraising opportunities that you could take advantage of.
Here are 10 ideas to try this Easter that you could do to raise funds for a charity of your choice!
1.     Easter Bake Sale
It's no secret that for many of us the favourite part of the Easter holiday are the yummy treats! You may notice your local supermarket stocking easter-themed sweets, chocolates, cakes, biscuits, and a variety of other edible goods.
You could try your hand at Easter baking yourself and host a charity bake sale. Baking is a fun activity that you could do with your family, friends or even with a carer. Plus, according to Helping Hands, who suggest a range of activities you can take part in, baking comes with a number of mental health benefits too!
You could use social media to advertise your sale or perhaps have a stall at a local Easter Fayre.
2.     Host a local Easter egg hunt
Easter egg hunts are a tradition that everyone can get involved with. If you want to raise money, you could organise a hunt with your local community centre and charge a small fee to join in with the event. It's a great excuse to run around with your neighbours and highly attended by families with children!
Easter egg hunts are fairly simple to set up, you simply need some chocolate eggs and some excellent hiding spaces! Taking part in an easter egg hunt is also a great way to get outside during the Easter holiday.
3.     Have an Easter basket raffle
An Easter basket raffle involves purchasing tickets to be in with a chance of winning a hamper full of Easter goods. The basket could include Easter-themed treats, games, books or even toiletries. Putting an Easter basket together can be incredibly fun!
You could use social media to advertise your raffle (check gambling rules)  or take it down to your local fete. Schools often hold Easter fayres and may let you host your charity raffle there! If you're in need of some Easter basket inspiration, these hampers by Cadbury's could provide some great ideas.
4.     Host a collection tin
Collection tins are a great way to raise money for people who have little free time. You can get your own Arthur Rank Hospice Charity tin. The tins can be placed in local shops and businesses to encourage customers to give their spare change.
The fundraising team will take care of regularly checking and emptying the tin to ensure that the funds can be put to use quickly.
5.     Provide an Easter bunny experience
This next charity fundraising idea is one that requires a significant level of commitment however, it can be incredibly rewarding and a whole lot of fun!
At Easter time, young children love to meet the iconic Easter bunny. To make this possible, you could consider hosting an Easter bunny experience for charity.
You simply need a bunny suit and a good venue. A great idea is to host a lunch at which children can eat with the Easter bunny. Events such as these are always popular with young families and are a great way to raise funds during the holidays.
6.     Throw an Easter picnic
By the time Easter rolls around, the weather will (hopefully) have brightened up! Therefore, you could host your very own picnic in the park. Easter picnics bring the whole community together to enjoy a variety of Easter-themed treats whilst taking part in outdoor activities. You could raise money by charging a small entry fee for the picnic.
7.     Host an egg-rolling race
Egg-rolling is a sport that almost anyone can take part in. You simply hard boil an egg, decorate it and then roll it down a hill. The first egg to reach the bottom is then crowned the winner!
Or if you are feeling like adding an Easter alternative, you could consider rolling chocolate eggs down a hill and the ones that survive the roll wins! You could use the event to raise money for charity by charging a small participation fee.
8.     Book Arthur Bear for your local school
Arthur Bear is the official, cuddly mascot of Arthur Rank Hospice Charity. The friendly bear always goes down a treat at school fetes, community fairs and even picnics.
You can book Arthur Bear to make an appearance at your charity event by completing the online book form here: arhc.org.uk/book-arthur-bear/ or for more information please email cf@arhc.org.uk or call the fundraising team on 01223 675888
9.     Have a car boot sale!
With the weather getting warmer, car boot sales are back in business! Therefore, now might be a great time for you to sort out your home and sell your unwanted belongings for charity. Car boot sales are a great way to make some extra cash whilst helping you to declutter in preparation for summer.
You can also donate anything you don't sell to charity to be sold in the shops. You can find out where to find the Arthur Rank Hospice Charity shops and retail hub here: arhc.org.uk/visit-our-shops/
10. Host a car wash
Everyone likes to have a clean car, especially now that summer is rolling around. You could use this to raise money for charity by charging car owners for a clean. Car washing is fairly simple to do and can be a great money earner!
Choose a day when the weather is nice and advertise your service in your local paper, on social media or through your friends and family. It may be a good idea to mention that the profits are for charity to encourage more people to take part.
I hope this proves that fundraising this Easter doesn't have to be boring! There are plenty of fun activities that you can get involved with and raise vital funds for charity.
---
To find out more about fundraising for Arthur Rank Hospice charity please visit arhc.org.uk/fundraising/ or email Alison or Sarah at cf@arhc.org.uk or call 01223 675888.