Virtual Balloon Race
Watch your balloon race virtually across the sky from Arthur Rank Hospice Charity for 6 days AND you will be able to track it live.
There will be a prize for the balloon that travels the furthest!
The balloons will be released at 12 noon on Monday 10th August and race until 12 noon on Saturday 15th August 2020.
Entries close at 5pm Sunday 9th August 2020.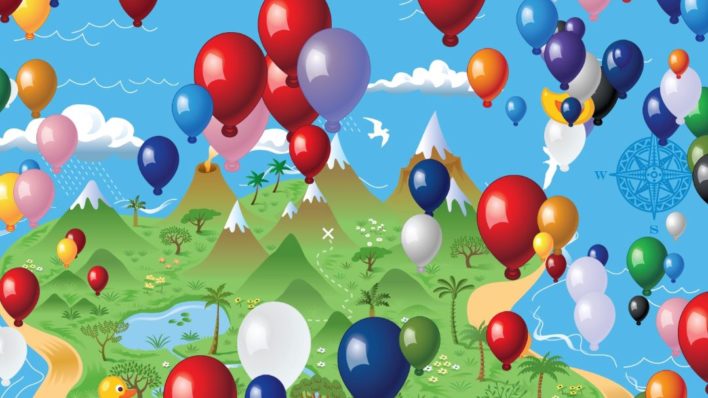 We can't wait for our first balloon race, we are so excited to bring you this opportunity.

Alison, Community Fundraiser
How does it work?
What is a virtual balloon race?
Much like the traditional balloon race, you can purchase a balloon but watch your balloon float across the sky using a fully automated service.
Is the balloon race eco-friendly?
Yes!  Real balloons are not used and no air space is taken up in the sky.  The balloons will not litter the ground if thee pop.
Can I keep track of my balloon?
Indeed you can!  It wouldn't be much fun if you couldn't watch your balloon race.  Visit the link on the left of this page where you will be able to see the whole race in motion.
How does it work?
The balloons will set off at midday on Monday 10th August and, every hour, the automated software will shunt your balloon along a little further.  The winner is the one that has travelled the furthest until midday Saturday 15th August.
How much does a balloon cost?
Each balloon costs just £2 each.
I want to take part, what do I do?
Simple!  Click the Register your balloon link at the top of the page where it will take you to our payment page.  When your payment has been processed you will receive a confirmation email; attached to the email is a list of the colours you can choose as well as a form for you to let us know your colour option as well as the name of the balloon.
I can't decide on a colour, what do I do?
If you are undecided, please don't worry!  If we have not heard from you by Sunday 9th August, we will default the name and colour to your booking name and balloon colour of Lime Green (Arthur Bear loves this colour!)
When do entries close?
Your balloon must be registered with us by 5pm Sunday 9th August for it to take part … don't delay, book today!