Tandem Skydive
Sibson Airfield

1 January 2021 - 30 September 2021

00:00 - 17:00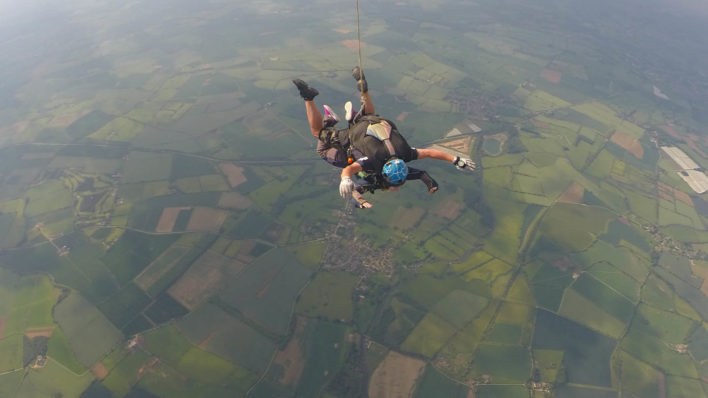 Please Note:
All skydive jumps with UK Parachuting have been postponed until 5 July 2020 due to Covid-19 and will be re-scheduled. For further updates please visit www.ukparachuting.co.uk. For any queries, please contact the challenges team 01223 675888 challenges@arhc.org.uk
This is the ultimate in adrenaline challenges! Falling through the skies from over 13,000 feet at 120mph is an amazing thrill. The rushing air coupled with amazing views make this something to add to your 'must-do' list.
A tandem skydive is the easiest and most popular of all skydives. It requires only 30 minutes training before you get to jump strapped to your instructor! The BPA (British Parachute Association) qualified tandem instructor does all of the hard work for you, allowing you to enjoy the exhilarating feeling of flying through the clouds.
Taking part in this adrenaline filled event will not only leave you with an amazing experience but your sponsorship will also go towards making a real difference to people with life-limiting illnesses. Your funds will enable us to continue giving life-enhancing care not only to our patients but to their family and friends who are also affected.
Joining Team ARTHUR will give you access to a wealth of fundraising experience as we will support you along the way with our fundraising tools, promotional items and media coverage. If you would like to direct your fundraising to the Alan Hudson Day Treatment Centre, please inform one of our fundraisers.
Remember, any UK taxpayer can increase their gift by 25p for every pound donated through Gift Aid.