Step a Million Challenge
Cambridgeshire

10 January 2022 - 19 April 2022

00:00 - 00:00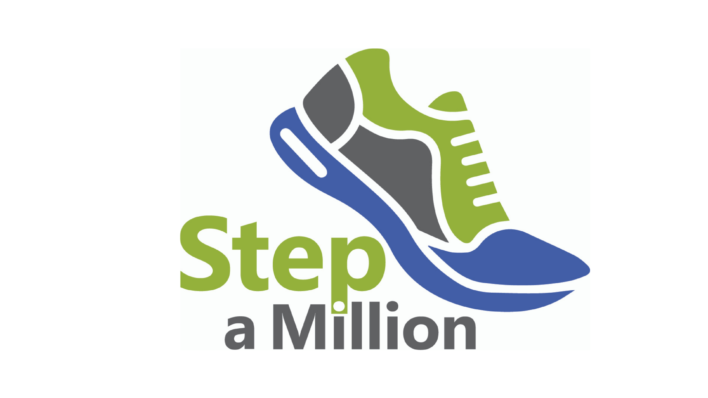 Step a Million is simple…. you have 100 days to walk one million steps!
As we enter the new year, this is the perfect way to get 2022 started in the right way and support Arthur Rank Hospice Charity.
In order to reach your one million steps by 19 April, you need to accumulate an average of 10,000 steps every day. Encourage your friends, family and colleagues to get involved and keep each other motivated along the way. Go head-to-head to see who can reach one million steps first!
By taking part in the challenge and being sponsored for your efforts, for 100 days every single step you take will be helping your local hospice. Walking 10,000 steps a day can result in you feeling more energetic and awake, look after your blood pressure and heart health, sleep better and reduce stress levels.
The entry fee is £12 per person and includes dedicated support from a member of our fundraising team throughout the 100 days, along with access to a Facebook group where you can keep in touch with other participants.
How it works:
Sign up to the Step a Million Challenge through our website.
Personalise your unique sponsorship page and ask your friends, family, or colleagues to support you on your challenge.
Record your steps every day from 10th January-19th April by using our tracker or by your own means. You could track the steps using your phone, a fitness watch, or a pedometer.
Keep in touch with friends, family or colleagues who are taking on the challenge to offer encouragement and see who reaches their million steps first.
Complete one million Steps by 19th April and be proud of an amazing accomplishment all whilst supporting the vital work of Arthur Rank Hospice Charity.
Covid-19 Considerations
We know that government restrictions could change during the 100 days so we have designed this challenge to ensure you can take part wherever you might find yourself. If you find yourself in isolation or any other situation where you may find your outings limited, we challenge you to take on the steps in your house, garden or on one long walk a day.
Please get in touch with Jodie Vaughan if you have any further questions or would like to enter a team – team entry discount can be negotiated.