Christmas Tree Recycling Scheme
Arthur Rank Hospice Charity

6 January 2022 - 9 January 2022

09:00 - 16:00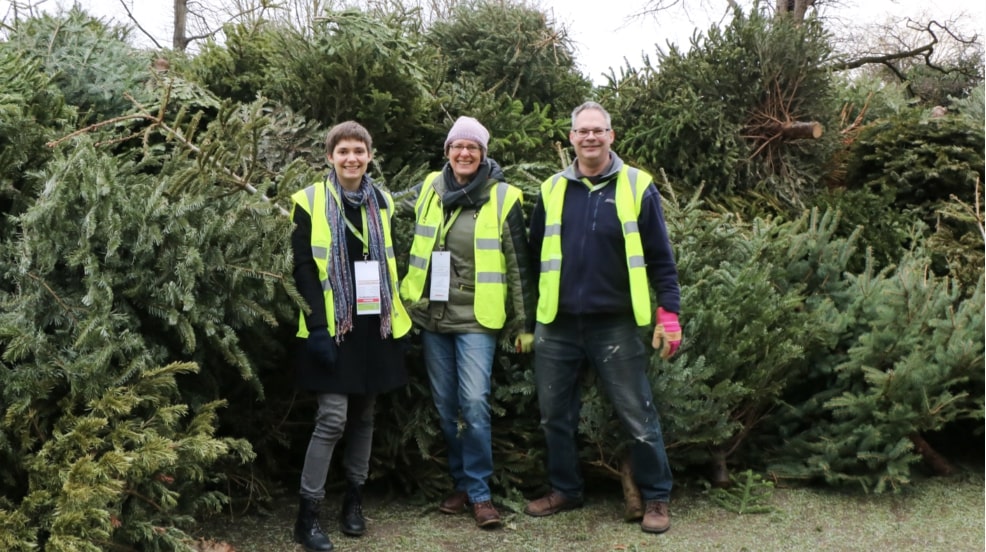 Our Christmas Tree Recycling Scheme is back for 2022!
If you live in postcode areas CB1, CB2, CB3, CB4, CB5, CB21, CB22, CB23 & CB24 and don't want the hassle of getting rid of your tree, we could collect it and recycle it for you between 6-9 January 2022. We have also added Waterbeach to our scheme.
We welcome a donation and in exchange the Charity's voluntary team will collect the trees and take them to be recycled.  This means no needles in your car, no trips to the tip and petrol savings – we can do all the hard work for you.
In 2021, we collected over 2900 trees and raised over £54,000!
160 volunteers donated their time over the three days the collection took place; their help was invaluable and we could not have achieved all this without their efforts. This year, we are also looking for volunteers to help with our popular and fun annual event. If you can spare some hours or donate a van, please call the fundraising team on 01223 675888 or email christmastrees@arhc.org.uk.
For further details or to register your tree, visit our Christmas Tree Recycling Scheme website page.