31 Day Winter Crafting Challenge
Arthur Rank Hospice Charity

15 October 2021 - 15 November 2021

00:00 - 00:00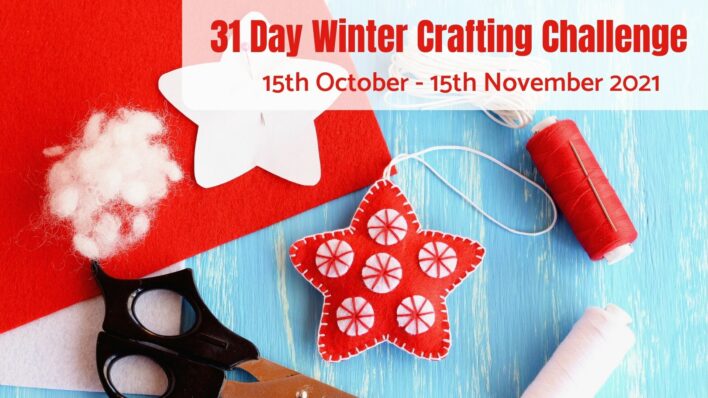 We are challenging you to join our 31 day Winter Crafting Challenge to raise funds for Arthur Rank Hospice Charity between 15th October to 15th November 2021.
Background
We already have a keen supporter base of knitters, crocheters and crafters and this area has seen a huge resurgence over the past 18 months and we are keen to showcase your work whether you are new to the craft or have been creating for many years.
A partnership between Fundraising and Retail, we will feature your work in our window displays from Monday 22nd November.
What are we asking you to make?
We all know that Christmas is around the corner (especially in retail terms) so we are asking you to challenge yourselves to knit, crochet or craft any winter related item(s).  We will offer you some advice by adding suggestions to our 31 Day Winter Crafting Challenge Facebook Group.
How do you take part?
Easy!  Let us know you are taking part by registering at the top of this page.  There is no need to make a commitment to what you will make and you can make as little or as many products as you like – it really is up to you.
We just ask for your details so we can keep you up to date with this challenge.  There is also an option to set up a fundraising page – maybe this is a new challenge for you and you would like some support from your friends/family/colleagues/neighbours – what better way than to ask them to sponsor you?
We will invite you to join our 31 Day Winter Crafting Challenge Facebook Group where you can share your ideas with others on the challenge, and we will also pop in some suggestions to get you going.
What happens after?
We ask that you take your newly created items to one of our shops, drop them in at the Hub or mark them for the attention of Alison Pinney and leave them at Reception at the Hospice by Friday 19th November 2021.
If you have any other questions, please call Alison on 01223 675884 or email alison.pinney@arhc.org.uk